Editing Samsara Shoot #2 - Selective Adjustments
Brooke Shaden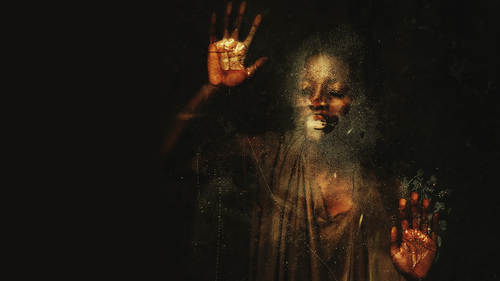 Editing Samsara Shoot #2 - Selective Adjustments
Brooke Shaden
Lesson Info
40. Editing Samsara Shoot #2 - Selective Adjustments
Lesson Info
Editing Samsara Shoot #2 - Selective Adjustments
So now where we painted is a little bit less noticeable. I want to do the opposite, though, for my subject. I want to really bring out the face quite a bit here and possibly right down through the chest and some of these, um, little wrinkles on the robe. So let's see if we could do that. So we're just doing the opposite now. 100 pixel feather, and we're going to see if we can brighten up the subject's face because that's really the important part of this image. And look how much that pops when we Brighton and add contrast so much and it draws so much attention there. Now, I wanna make sure when I went in with this other curves layer of the very first one to make the outside edges darker, I left a lot, uh, bright in between the fingers. So as you notice little issues, you have these adjustments that you're using so you can use the layer masks on them and go back in and adjust as needed. So that's what I'm gonna do is just bring some of that darkness back in through the fingers so that w...
e can really create an interesting, uh, sense of the subject standing out from the backdrop. Good. That looks so much better Already. Can even bring it in there where it's a bit light. Wonderful. Okay, now I feel like we're really working here, because now I can create, uh, a lot more highlight and shadow. So let's go in and create more contrast in our curve. Bye. Pulling up on the highlights and down on the shadows. Oh, look at how gorgeous. Oh, I love I love. Okay, I'm really excited about this. This area through here is quite bothersome to me because it's not really dark enough. So again, just manually darkening and lightening wherever you see that it could benefit. So I'm gonna actually do this whole section here, right? Click. I'm even gonna go further. Just like that. Right? Click and feather. Let's say 80 pixels. Why not? Because I can always bring it back if I want. And I'm going to darken through that area. Wonderful. That looks a lot better to me. Like I said, you can always bring it back. So I see here it could benefit from bringing that back a little around the fingers again. I'm not so great at sectioning off fingers. It would seem just bringing it back through there and even through this whole area, that could benefit from some darkness. All right. Oh, see, I went too far. It's okay. Just bring it back, all right? I love where this is going so much. I'm just saving it so that I can make sure we have a copy. Wonderful. And I want to start to pay attention now to color. So let's go In overall hue saturation, I'm going to take down the hue in saturation and then add color back into the image by adding some yellow good and adding some red. Wonderful. So that's going to start to match a little bit better now, in order to create this cohesion in the Siri's, certain elements have to happen. The color had toe happen. The crop is okay. I don't have a lot of images cropped in tight, but I wanna work on that. So this is where it's really great to think about having diversity within your syriza about having the opportunity to cut in close or pull out further, and when you have a lot of visual consistency in your Siri's. It's okay to do stuff like that because you're working in the ability Thio have that flexibility in terms of how you frame things and where you take risks.
Class Materials
Student Practice Images (large 1.9gb zip file)
Ratings and Reviews
Brooke never fails to deliver. I found this course superb from start to finish. From exercising your creative 'muscle', demystifying taking self portraits, and showing that they don't have to be perfect before you begin editing, to walking you through her editing process and how to price your work. Brooke's enthusiastic personality and excitement about the work shines through it all. Definitely recommended!
Thank for fantastic motivating an very inspiring. The story telling and selling module was very helpful - thanks from Denmark
Thank you! Thank you! Thank you! Brooke for this amazing class. Inspired and so full of practical knowledge, this is the best class I've ever watched. You have given me the confidence to pursue what I've always been afraid to do. Watch this space!
Student Work