Editing Composite Shoot #1 - Selective Color
Brooke Shaden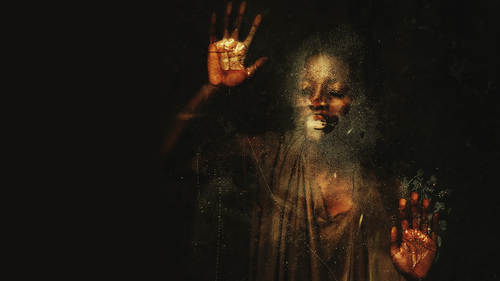 Editing Composite Shoot #1 - Selective Color
Brooke Shaden
Lesson Info
44. Editing Composite Shoot #1 - Selective Color
Lesson Info
Editing Composite Shoot #1 - Selective Color
so I think this looks really awesome in terms of compositing. It was super simple, right? We didn't have much to do because it was just adding pieces on that were shot there. So the lighting was the same. The color was the same. The perspective was the same. The backdrop was the same. That makes it really nice and easy. So okay, we've got that. Let's just do a little bit of color work here and figure out how we want this image to look. I'm on my background copy layer, and I can see that the dress is a separate layers. So let's go ahead and combine all of these layers. I'm going to use a shortcut to stamp visible, which is control Ault Shift E or Command option shift E. Just make sure your clicked on the very top layer that you want, because it's gonna select that one and all the layers below it to duplicate and merged. So that's what we've just done. Layer three is the duplicated and merged layers, and you can see that just popping in there. Same thing. Nothing's changed. Okay, so the ...
reason why I did that was to put all of the different pieces on one layer so that I can selectively change the red. I just wanna play and see what we can do with that red color. So I'm going into image adjustments. Replace color. I'm going to select where I can see. It's a little bit pink in the dress, just somewhere around there, and I want to get rid of that pink color and make it true red. When you click in to replace color, it gives you an eyedropper tool. So I just click the pink making just clicking all around inside there and you can see it turns black and white. So with your fuzziness slider, if you pull it up, you're going to have more selected. It's going to turn white versus whatever is dark will not be affected by your changes. All right, so I'm gonna take the hue and start to play with that so you can see what it's doing. It's just totally changing the color here, and you can see that we need to add some that didn't get included. But we'll do that later, so we have options. We can make this dress whatever color we want I could go with green or brown or purple or any color that I want. So that's really exciting for me to be able to have that much color control, especially when it's so vital to the image. So I'm gonna go and make this just a much richer red, and I'm going to do that by taking the hue up like we did to make it have a little bit more yellow in it. So what I'm doing is adding yellow to the red, and I'm going to take the saturation up quite a bit so that it really pops. And then I'm gonna take the lightness down a little bit. It's just gonna be a richer red. So if I click on that preview, you can see that it had a blue cast. Now it has a red cast truly read because of the yellow being added
Class Materials
Student Practice Images (large 1.9gb zip file)
Ratings and Reviews
Brooke never fails to deliver. I found this course superb from start to finish. From exercising your creative 'muscle', demystifying taking self portraits, and showing that they don't have to be perfect before you begin editing, to walking you through her editing process and how to price your work. Brooke's enthusiastic personality and excitement about the work shines through it all. Definitely recommended!
Thank for fantastic motivating an very inspiring. The story telling and selling module was very helpful - thanks from Denmark
Thank you! Thank you! Thank you! Brooke for this amazing class. Inspired and so full of practical knowledge, this is the best class I've ever watched. You have given me the confidence to pursue what I've always been afraid to do. Watch this space!
Student Work