Editing Composite Shoot #2- Global Adjustments
Brooke Shaden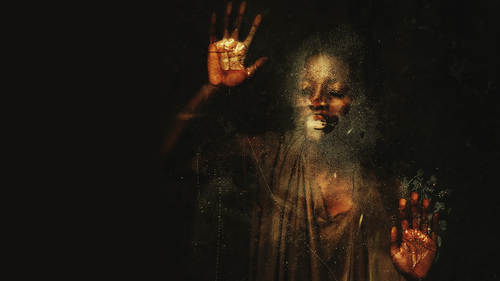 Editing Composite Shoot #2- Global Adjustments
Brooke Shaden
Lesson Info
49. Editing Composite Shoot #2- Global Adjustments
Lesson Info
Editing Composite Shoot #2- Global Adjustments
Okay, so we've added all this hair. So what are we gonna do to the room now? Okay, let's think about that. We're going Thio, perhaps dark in this area down here because it's still quite bright. But now I'm going to start to work on top of all the layers instead of tea, each layer individually. So from the top, I'm just going Thio say, Okay, you're too bright. Book. Let's darken it all down and feather it. We'll say 150 pixels, right on top of all the layers. We're going in and darkening, darkening that area. Now let's say we want to brighten up this area just like that and what we're doing is choosing where the light's gonna go. You're choosing if you want to look at the feet are at the head. And typically we don't wanna look at the feet unless that's the point of it. So we'll start there. I did a nice big 300 pixel feather and just brightening it up through that area. Now we can finesse this more. Of course we will, but let's go in and do one overall adjustment and see how that looks ...
just adding Maybe some darkness, some contrast to the image. And now you can see when we start to add contrast, where it doesn't look quite right. For example, here we just have this strip that's a little bit bright. Let's darken it. It doesn't have to be any more complicated than that, right? You see something wrong? Fix it. No big deal. So I'm going in and feathering 100 pixels. Then we'll just darken it down if it doesn't look quite right there. Perfect. Now we'll go over here. It's too bright. It's too bright. So let's dark in it. No big deal, right? Like that. Okay. And feather it, 90 pixels. I don't know. I'm making this up and darkening that down so much better, right? Oh, so much better. Okay. And wherever you see there's a problem. Fix it. So I'm gonna add a vignette through there because I think that that wall is still too dark. I'm gonna make that really big 400 pixels. He only did 90 pixels, so we'll do it again. Just dio there 300 pixels to compensate and darken it down just in that area. You know, we'll keep going like that. You know, you just keep going. Wherever you see, it's kind of wrong or something is up. Just fix it, fix it as you can. Selecting and darkening or brightening whatever it calls for at that moment. I think this looks pretty interesting. At this point. I wanna actually darken my subject. So I'm gonna go ahead and do that by clicking on, uh, curves layer pinned to my subject on Lee. And just take those highlights down because I do think that that was a little bit much. And this is where we're having problems with color specifically because my skin is pretty orange and my hair is also pretty orange. So I'm gonna take the color away from this. And as I do that, I'm going to focus on making sure that I neutralize what's happening here. So I'm just going into hue saturation. We're gonna take the saturation down, but I want to keep it on the dress. So on that hue, saturation layer, let's bring back the dress by just coloring black and bringing it back, and I'm leaving it a little bit. I'm only going 60% on this because I wanna make sure that it doesn't stand out too much. I like the antique look here. So I'm gonna try to keep that antique look, and I think that looks good. I did say we would go back to the shadow, so let's create a little bit more of a harsh shadow coming out to that side and feather that about 40 pixels and bringing that down. Okay, there shadows extended a little bit more, So that looks nice. There definitely issue still in this edit. We have this straight line here that's driving me nuts, but it's okay. It's not a big deal. It's something that you can find and fix. You know, it's right there. That's where it is. You click the layer on and off to see if you can find the problem and then go in and fix it. Definitely gonna do that at 100% opacity to make sure that the line goes away for good, and I can see that there's the same problem on this one. So always turning your layers on and off is extremely helpful to figuring out what needs to happen in terms of cleaning up your edit and making sure that it's really flawless. So that's where I'm going to stop with this edit right now so that we can edit the ropes. And I think that once we edit the ropes, it's gonna bring everything together, so that's what I'm gonna jump into next.
Class Materials
Student Practice Images (large 1.9gb zip file)
Ratings and Reviews
Brooke never fails to deliver. I found this course superb from start to finish. From exercising your creative 'muscle', demystifying taking self portraits, and showing that they don't have to be perfect before you begin editing, to walking you through her editing process and how to price your work. Brooke's enthusiastic personality and excitement about the work shines through it all. Definitely recommended!
Thank for fantastic motivating an very inspiring. The story telling and selling module was very helpful - thanks from Denmark
Thank you! Thank you! Thank you! Brooke for this amazing class. Inspired and so full of practical knowledge, this is the best class I've ever watched. You have given me the confidence to pursue what I've always been afraid to do. Watch this space!
Student Work