Create Art You Love and Bring an Audience To You
Brooke Shaden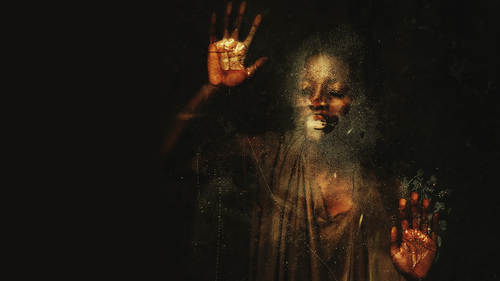 Create Art You Love and Bring an Audience To You
Brooke Shaden
Lesson Info
57. Create Art You Love and Bring an Audience To You
When you identify areas of your process and craft that are non-negotiable vs. negotiable, you begin to identify how you can work best with clients and what you need to keep sacred.
Lesson Info
Create Art You Love and Bring an Audience To You
to create authentically but two equally connect to an audience. How can we connect our art to somebody and then take it that extra step to say, Are you interested in supporting me as an artist by buying what I have to sell now? I think that it's really helpful to identify areas of potential change as well as areas that are non negotiable. So what parts of your craft do you feel like? You could, um, let go of a little bit and be flexible about? And which areas will you never compromise on? It's really good toe. Have those lists on hand. So, for example, when I work with other people, let's say I'm working with a band and I'm doing photos further album. Well, I will compromise on a few things. There are things that I'm flexible on. For example, I only create square format images in my personal work, but I'm willing to create different ratio images for the clients. I'm totally okay with that, because it's not part of this intrinsic moral value of my images location. I'm willing to try out...
different locations, particularly, um, wardrobe is well just depending within reason and the type of model. I mean, I usually just photograph myself, but I'm willing to photograph other people from time to time that those air areas where I compromise in my art for the sake of marketing, branding and bringing in money, which I want to say for the purposes of this, you know, our of talking about business or for the sake of just moving forward in your life. Don't let money be a scary word that we don't want to say out loud because we're too afraid to talk about it or be honest about wanting to make money. I think that we should all make money. I think that it's really valuable to be open about that with yourself and invite that into your life, the areas where I feel really steadfast about my craft, where I'm not going to change anything. I will not compromise or that I want my images to be timeless. I don't want to be a photographer that photographs modern things, and I feel really strongly about that and then they have to be conceptually dark. If somebody contacts me and says I want you to make something happy for me, I'm gonna say, I can't do that but here's the name of a photographer that can and just pass that on, because I know that that goes against what I love to create. So those are my steadfast areas where I will not compromise on those things, and I know what they are. But if you're unwilling to compromise on any part of your art, then how can you bring people to your side? And I ask this legitimately not like you can't do it. But if you're unwilling to compromise, you've thought about thes two lists, and you think I can't put anything in the compromise part of the list? Well, then, what can you dio? The first thing you can do is practice technical excellence. Really, Really. Make sure that your technique is flawless and that people can look at your art without thinking about how you did it. That's a great way to bring people to your side, to show your expertise so that they inherently trust you and your vision. Having a clear message. Also very important. The clearer your message, the more people will see the professionalism and what you do and eventually learn to sort of come over to your side to take a better look at what you're doing and then think about how your brand can be a story. How can you work all these parts of who you are and what you dio into this really amazing story that people want to follow?
Class Materials
Student Practice Images (large 1.9gb zip file)
Ratings and Reviews
Brooke never fails to deliver. I found this course superb from start to finish. From exercising your creative 'muscle', demystifying taking self portraits, and showing that they don't have to be perfect before you begin editing, to walking you through her editing process and how to price your work. Brooke's enthusiastic personality and excitement about the work shines through it all. Definitely recommended!
Thank for fantastic motivating an very inspiring. The story telling and selling module was very helpful - thanks from Denmark
Thank you! Thank you! Thank you! Brooke for this amazing class. Inspired and so full of practical knowledge, this is the best class I've ever watched. You have given me the confidence to pursue what I've always been afraid to do. Watch this space!
Student Work