Editing Samsara Shoot #1 - Retouching the Subject
Brooke Shaden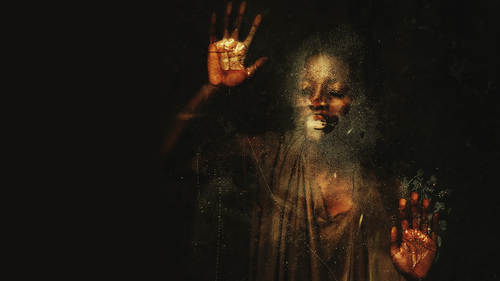 Editing Samsara Shoot #1 - Retouching the Subject
Brooke Shaden
Lesson Info
35. Editing Samsara Shoot #1 - Retouching the Subject
Lesson Info
Editing Samsara Shoot #1 - Retouching the Subject
Now I want to also fix this arm up because I think that was a bit thick. Azaz. Well, I'm just doing the same thing. Selecting it just like I did for the leg, right? Clicking and feathering 50 pixels seemed okay and then choosing a curve adjustment layer, making it darker and adding contrast. And that looks so much better to me. See how much more texture you see in this arm, which I particularly like because of all these little cracks that you see in the skin, which is what I was going for. I really love that. So taking a fresh look again, what do I see? What looks good. Um, I noticed that I still don't really like how much the leotard stands out. So let's just practice. This is the next step to get to where I wanna be. I'm just every single time I do a single adjustment, I pull out and I say, What's the next thing that needs to happen? Okay, so I'm going to select the leotard all around her because I want to make it a little bit less bright. Let's see if we can achieve it. And if not t...
otally fine. It's just the next thing that might look good. We'll keep it with 50 pixels curves, same thing as the leg in the arm. But this time we're going the other way. We're gonna actually brighten it up just a bit now. If you go from the mid tones as I'm doing, it's going to Brighton everything up, which I don't mind. But let's try going a little bit from the shadows. So you see how it's softening everything so that the black points aren't really is black anymore. Then maybe we'll bring up from the mid tones as well. And when you turn that off and on, it made her body actually stand out a little bit more so that there is something that we see inside of this, and I think that's really exciting. Another thing that you might do to smooth the transition here is to create a new layer and to use your brush tool and just select the color of whatever you're trying to blend on top and see if you could just go in with a low opacity to get rid of that transition there, so just in option and as you're painting. You can also change the mode. So, for example, if I click on Darken and then I start to paint, it's going to affect whatever is darkest there. So that's another kind of good way to go if you're looking to just sort of blend one thing into another. I just took my opacity down so that it's a little bit less harsh, but you can see what that did. Just that layer there created a softer transition between the skin and the body suit, and I'll worry about that more a little bit later. But right now I want to focus on two things. One is the color super important right in this whole Siri's, and the other one is how much the leaves and the flowers stand out. Right now, I am in love with the way that they look. Let's zoom in and take a look this pink and orange and yellow. They all go together in this amazing transition that fits pretty well with the color theme that I have going on in Samsara, so I'm probably not gonna mess with that too much. I wanna preserve it, knowing that the Onley area that I really want color in is inside the glass bowl. I'm going to select the glass bowl. Just like again. Not not very perfectly. Just select around it. Right? Click and feather. Well, do 40 pixels. Maybe this time, Uh, yeah, I think that'll work. Okay. And I'm going Teoh, right? Click and select in verse. Now, I am going into huge saturation for an adjustment layer. Let's back out here so we can see the whole image and let me reset our view. So we're not crooked, alright? And in that hue saturation, I'm gonna take down the saturation of everything. But inside that bowl and what this is doing is it's eliminating any color that was outside of that. There wasn't a lot to begin with in terms of really saturated colors, so we don't have a huge change here, But it's enough. It's taking away the warmth of the skin. It's taking away the blue of the leotard that came out. Um, and it's just neutralizing everything. And I really like doing this because now I'm going to add color back on top of everything
Class Materials
Student Practice Images (large 1.9gb zip file)
Ratings and Reviews
Brooke never fails to deliver. I found this course superb from start to finish. From exercising your creative 'muscle', demystifying taking self portraits, and showing that they don't have to be perfect before you begin editing, to walking you through her editing process and how to price your work. Brooke's enthusiastic personality and excitement about the work shines through it all. Definitely recommended!
Thank for fantastic motivating an very inspiring. The story telling and selling module was very helpful - thanks from Denmark
Thank you! Thank you! Thank you! Brooke for this amazing class. Inspired and so full of practical knowledge, this is the best class I've ever watched. You have given me the confidence to pursue what I've always been afraid to do. Watch this space!
Student Work