Editing Composite Shoot #2- Creating Rooms in Photoshop
Brooke Shaden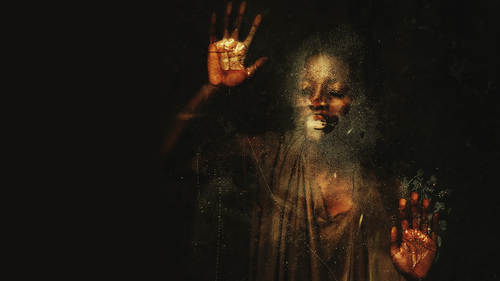 Editing Composite Shoot #2- Creating Rooms in Photoshop
Brooke Shaden
Lesson Info
47. Editing Composite Shoot #2- Creating Rooms in Photoshop
Lesson Info
Editing Composite Shoot #2- Creating Rooms in Photoshop
now, here's the natural line is well of the wall. I'm not sure that if I can, I'm not sure if I can guess where it is exactly. So let's see. Click shift. Uh, and that's where it's gonna be. No, because I've made my decision. That's the choice. And you might ask, Well, why are you even bothering? Like, why do you cut it there? Well, the wall shifts so the perspective of the backdrop has to shift as well. So that's what I'm going to do is follow that natural line, and I'm actually going to use the same exact piece. So I'm gonna copy that piece right back in. Just pasting it in. I'm gonna move it over, and I'm going thio first. Yes. Shrink it down a bit. Not gonna worry about shrinking it too much because it needs to be a little larger than the other pieces have been. And I'm going into edit transform perspective. Oh, changing the perspective so that now it fits right there. Let's move it aside so we can see where it matches up on the wall. Perfect and start to erase. So the first thing I...
'll do is go down to the baseboard and click and shift and make sure it fits. And then we're just going to find that line again wherever we think it is here, all the way up like that. And I don't know if that was quite right. Well, I'm sure it wasn't because I didn't even have the whole thing in. So let's do it again. It was a slightly bigger brush. I'm going Thio, click and hold shift and all the way up. Okay, let's see how we did. This won't always be perfect. And we have to create a a little bit of shading in the corner of the wall because it is a wall corner. So it would be naturally shadowed there. And this is so much of compositing is just figuring out what you know, what works and what doesn't work and how we can maneuver that just a little bit just moving that other piece of wall down and then noticing that this doesn't match up. So again, click and shift and just making sure it works. I think it looks pretty good. So we've got a corner of the wall, right? Okay, Now I'm gonna actually take these pieces that we just did duplicate them because we know the wall is exactly the same, right? It's exactly the same and transform them to flip horizontal wonderful. And now we can take this over here right into the corner, just like we did the other side. Now it's not perfect, but it's a quick fix, isn't it? We're able to go in there and really see if we can sort of blend this in pretty well. And I'm just taking the hardness down in bringing that back and obviously a lots going to have to happen here. This is not just blending perfectly. Of course it's not. There's gonna be a lot of work that goes into that, but it's doing a pretty good job for now. I'm gonna take advantage of having a little bit of space to work with here and clone stamp that up and out so that we can fill in that gap. So I'm just going to clone stamp here and I'm on my layer to which is the subject that we've added in. So just using that wonderful I can see where there are harsh lines, so let's get rid of those harsh lines, always very important to get rid of any harsh lines in an edit. Good and same with the side there. And I know that this is really much too bright. So let's find that layer, okay? We're gonna darken them down. So let's go ahead with our curve. We're gonna pin it, and we're going to darken it considerably on that side. If we wanna make sure that we're really creating a dynamic look in this room so that part of it is dark. Part of it is bright. It can't just be totally uniforms. It wouldn't be realistic that way. But the wall facing the light, the lights coming from the left so the right wall has to pick up more light than the other. So something to think about when you're working on the composites is where would the light naturally hit? If you don't have the opportunity to photograph it as it is, I'm going to do the same thing for the others. Keeping in mind where the light is coming from this wall would get a little bit less same with us, just a little bit less. I'm just bringing it down too much There we go. Not too bad. Okay, So what I can see is that there's a discrepancy right through here more than anywhere else. But we're going to see what happens when we start to add hair onto this picture. We also need to fix the baseboard in the fact that I am actually floating in this picture. So let's do that first, Okay? We'll go down to the room and let's see if we could do a curve layer that affect all the layers below it. Just to make it overall quite a bit darker down there. I think that already looks so much better. Then we're gonna come in and create some shading so little teensy shadows under my feet just like that. I don't know if this will look good. We're just practicing. We're just trying, saying, What's the next logical thing to happen here? I'm gonna have to have some shadows. I just did 25 pixels on that feather. I don't know if it will be too much or not enough. We're just testing, right? So it was too much right to soft. So let's make it a little bit harsher this time really gets um, good shadows underneath there, maybe even the whole way across. I'll do 15 pixels this time and see if that looks good. And this is just a game, right? We're just trying to see what looks right. What doesn't look right. And we can always finesse it later. So now I'm creating a bit of a softer shadow, which is a bigger shadow. Go 40 pixels with that. And this is why I said that shadowing is really just a lot of layers. It's just practicing to make sure that I'm grounded.
Class Materials
Student Practice Images (large 1.9gb zip file)
Ratings and Reviews
Brooke never fails to deliver. I found this course superb from start to finish. From exercising your creative 'muscle', demystifying taking self portraits, and showing that they don't have to be perfect before you begin editing, to walking you through her editing process and how to price your work. Brooke's enthusiastic personality and excitement about the work shines through it all. Definitely recommended!
Thank for fantastic motivating an very inspiring. The story telling and selling module was very helpful - thanks from Denmark
Thank you! Thank you! Thank you! Brooke for this amazing class. Inspired and so full of practical knowledge, this is the best class I've ever watched. You have given me the confidence to pursue what I've always been afraid to do. Watch this space!
Student Work