Editing Composite Shoot #1 - Expanding Rooms
Brooke Shaden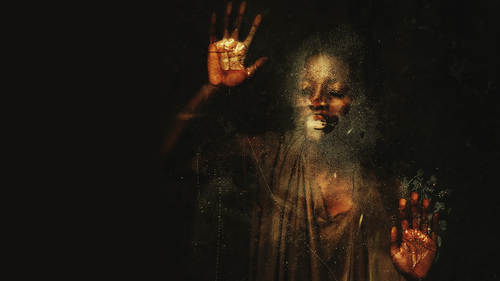 Editing Composite Shoot #1 - Expanding Rooms
Brooke Shaden
Lesson Info
43. Editing Composite Shoot #1 - Expanding Rooms
Lesson Info
Editing Composite Shoot #1 - Expanding Rooms
I did say that I only do squares, so I would want to expand this canvas out. And it's gonna be a little bit trickier in this image than in the Samsara images, because the Samsara images were already pretty dark and I could just paint over the edges and it was fine. And this one, I can't so much do that. So instead, I'm going to decide how tall I want it where I want the frame to go, making sure to keep my subject roughly in the center. And we'll see if I've got a square there. Not bad. Okay, Now we need to expand my canvas. Uh, you may yell at me for this, and that's okay, but I really like to use, um, just stretching to see how far we can stretch something. So I'm using the rectangular marquee tool to go right up to the subject right up against there. Control T. And then I'm going thio start to move it. It looks like my proportions air locked. So let me do that again with unlocked proportions and pull out. There you go. Great. And then I'm gonna do the same thing for the other side, w...
hich is going to be on Lee slightly more difficult. But remember, we don't have anything on the hair and the dress, so we just have to go up to the edge of the arm. That's our true stopping points that we don't stretch the pixels of the arm. This is a lot of stretching, and you might not feel comfortable with that. And that's okay. You can always clone stamp it out. But I don't mind because we're creating this sort of sideways motion anyway, So I think it looks kind of cool, so I'm not worried about it. But if you are feel free to clone stamp out, it's just gonna take a little bit longer. And that's what I'm going to do with this little C stand leg here. That I don't want in. The final picture is I'm just going to go in and make sure that I could get rid of that by all clicking and moving outward from there. Okay, wonderful
Class Materials
Student Practice Images (large 1.9gb zip file)
Ratings and Reviews
Brooke never fails to deliver. I found this course superb from start to finish. From exercising your creative 'muscle', demystifying taking self portraits, and showing that they don't have to be perfect before you begin editing, to walking you through her editing process and how to price your work. Brooke's enthusiastic personality and excitement about the work shines through it all. Definitely recommended!
Thank for fantastic motivating an very inspiring. The story telling and selling module was very helpful - thanks from Denmark
Thank you! Thank you! Thank you! Brooke for this amazing class. Inspired and so full of practical knowledge, this is the best class I've ever watched. You have given me the confidence to pursue what I've always been afraid to do. Watch this space!
Student Work