Editing Composite Shoot #1 - Selective Exposure
Brooke Shaden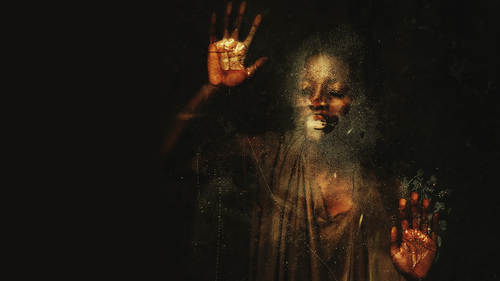 Editing Composite Shoot #1 - Selective Exposure
Brooke Shaden
Lesson Info
45. Editing Composite Shoot #1 - Selective Exposure
Lesson Info
Editing Composite Shoot #1 - Selective Exposure
I'm gonna go ahead and just make a couple fun changes to this. And if you want to do the same, that would be amazing. To see your own take on it, I want to just create more interest. Where the subject is, this area is a little bit distracting. So I'm gonna go ahead and block it off here by just creating a vignette around that area. Right? Click and feather. Maybe 350 pixels. Okay. And curve, just to bring it down so that our attention is really coming to the subject. And then I'll do one big overall change where I'm bringing the shadows up the highlights down Good. Just to make it a little bit more atmospheric. Wonderful. And then I'm gonna come in and really take a look here. I should probably get rid of my microphone. So let's use the clones damp tool to do that, go in and see if we can get rid of that Very Ah, confusing looking Mike, if you don't know what you're looking at, okay, I'm just clone stamping. Thio, get rid of it. Uh, and that's that's good enough for now, I think I wann...
a take a look at the candle here and really see if we can enhance the light. So I'm going to click and just select the fire. Just feather it a little bit. Maybe just 10 pixels, and I'm going to use a curve adjustment to add some color, some yellow and some red to the candle. That way it has a color temperature to it, and I can always take that down a little bit if it's too much. If I've added too much color, so you know we might find some happy medium in there. And then what I want to do is create that cast on my body. So creating this glow around here feather that maybe 70 pixels and we're just gonna add a little little bit of light, just a little extra light that has more of that warm glow that we just added to the candle. So a little bit more yellow. And like I said, we can always take this back. So don't be afraid to go too far with it. Little bit of yellow, little bit of red. We've just added a glow. You see what that does? It just makes that area pop. I think we did on my chin too much. So if you go too far, dial it back. No big deal. Just erase it where you don't want it just like that. Then we can see there's now a glow. It's even coming under my chin, which I think is really beautiful. So we've added that glow, and it makes the candle really stand out and make it look a little bit more atmospheric. We can even make it seem like it's, you know, resonating even further by just drawing a big, blah, blah, blah, blah. There you go. A big squiggle Thio have natural light fall off, which is what we need here, and I'm gonna feather it. Let's say pixels, why not? And then do another curve. This time I'm going to go from the shadows to create that really hazy light effect. And again, we're gonna go in from the highlights and add some yellow and add some red all to the highlights there. Cool. So you can see what we're doing with that lighting of the candle is just getting rid of the monochromatic look that we have there. Everything is kind of a neutral color and adding a glow everywhere in the image. So that's where I'm going to leave this picture. We got the compositing finished. We've got the candles enhanced. We've got some light added, and if we do a little before and after you can see, not a lot was done, but it makes a big difference. We've just really toned the color of the dress, added the light to the face. So let's move on to the second one, which is going to get progressively more complicated, and we'll see what we could do to edit that.
Class Materials
Student Practice Images (large 1.9gb zip file)
Ratings and Reviews
Brooke never fails to deliver. I found this course superb from start to finish. From exercising your creative 'muscle', demystifying taking self portraits, and showing that they don't have to be perfect before you begin editing, to walking you through her editing process and how to price your work. Brooke's enthusiastic personality and excitement about the work shines through it all. Definitely recommended!
Thank for fantastic motivating an very inspiring. The story telling and selling module was very helpful - thanks from Denmark
Thank you! Thank you! Thank you! Brooke for this amazing class. Inspired and so full of practical knowledge, this is the best class I've ever watched. You have given me the confidence to pursue what I've always been afraid to do. Watch this space!
Student Work