Editing Composite Shoot #1 - Compositing Models
Brooke Shaden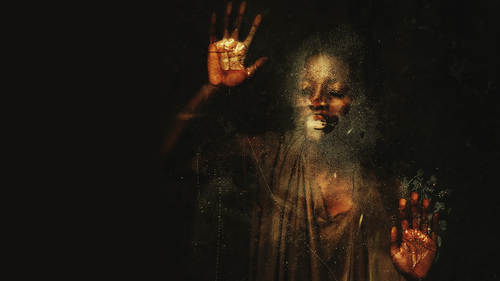 Editing Composite Shoot #1 - Compositing Models
Brooke Shaden
Lesson Info
42. Editing Composite Shoot #1 - Compositing Models
Lesson Info
Editing Composite Shoot #1 - Compositing Models
Let's jump into this edit with me as a self portrait, and you have these images so you can edit along with me. I'm going to do each one individually in a slightly different way so that we can practice lots of different techniques, especially compositing. Obviously, these images don't go in a Siri's. Yes, I shot them all in a red dress in the same location, and they could go as three images together. But conceptually, it doesn't really work. So this is just a fun bonus to be able to practice editing with. And I can't wait to jump in because there's so much to talk about here. Here are the images that we shot. This was my test shot that we did together, and you can see that that wasn't really posing yet. I'm just making sure that it's in focus, that the lighting is good and we can check that here by zooming in and just making sure that everything looks crisp and clear and it does. I can see my eye looks really sharp, so that looks great. So moving on this was the first actual image that ...
I did with the candles, and it was okay. It certainly wasn't bad. But I didn't really love that. You couldn't see the shape of my body. So I decided Thio move my elbows out. And I think that was a great choice because this image I love it has shaped to it. It's creating those triangles, those points of interest. And I think it's gonna work really well. So I'm going to mark that as my main shot. And for the purposes of this first picture, I'm not going to move to a different location. We're just going to keep it at this location. I'm even going to keep the texture in the background, I think because I really like how it looks all on its own. So here we have the smoke because I thought that was really neat, so I photographed it, but it didn't show up Very well then we have all the hair. So I've got all these pictures of hair. Some of them are more interesting than others, and I just have to choose which ones I want to use. So I really like this hair quite a bit. I'm going to mark that because that one was really cool. I'm gonna mark this one as well because I took note that those were my two favorites and then the dress which of the dresses looks best? I think I'll probably just go for that one and select. So let's go through and choose all of the images that we like. Okay, open them up into Photoshop. And I think I'm not gonna do anything to these in camera raw. There wasn't anything that was over exposed, under exposed. It was pretty okay overall. So I'm not gonna do anything but select all of them and open them into Photoshop altogether. And as they go in, I'm starting to think about the order of things and how I want this to go. And we talked about there being a main shot, the one shot that is going to lead everything else. So that's going to be the one with the pose with my elbow spread holding the candles and everything else will get added. On top of that, that's really the main principle. When it comes to compositing is making absolutely sure that you have that one main shot that you're gonna build on top of. So let's go ahead and grab some hair. I really did like this hair quite a bit. So I'm going to use my lasso tool just to grab some of the hair. I'm not trying to cut the hair out. I'm just trying to blend it into this picture. So I just copied it and pasted it. And I'm using my move tool to put it where I want it. And I think that's gonna be where I want it. All right, I'm going to create a layer mask on that new hair and with my brush tool, let's go in and make sure that there's no hardness. Good. We're just gonna blend it right in just like that. As easy as Cumbie. Okay, Now I'm gonna go in with an even smaller brush to finesse the edge there and to bring it back right up to the edge. There's even a little bit where it's not quite blending very well here. So thinking about that keeping that in mind, I want to kind of manipulate this image. So what? I wanna dio and I'm gonna bring back some of that dress. We're in the hair there where I really, really do want this to be filled in here for continuity just like that. And then I'm going to click on the actual layer of the hair. Not the adjustment, but the hair. I'm gonna go into edit, transform, warp. I'm just going to slowly move that down just a little teensy bit and then get back on my layer mask to erase the dress so that it's just the dress underneath. There we go, and the hair fits in that way. Okay, Perfect. Now you cannot even tell that that was added. It's so hard to tell, except for any edges that we haven't erased. So let's go in and erased, um, with a soft brush, Just go in right around the edge wherever you see an edge. Soft, fuzzy brush, zero hardness. Great. Look at that. So simple. Just adding that hair on because it was all shot in the same backdrop. So we don't have to worry about the hair being cut out hair by hair and adding it in that way, it was all shot on the same backdrop. So there you have that. I'm just taking a look at the dress now, and I'm gonna I've chosen a side. I could've made my hair go everywhere. My dress go everywhere, but I'm just going to make it look like the wind is blowing toe one direction. So let's go ahead and get that dress that we wanted to add on. And the same goes for this. I'm not going to worry about cutting the dress out necessarily. I'm just gonna worry about creating a little bit more shape out to the side. I think that this dress doesn't quite fit the way that I wanted. So I'm gonna warp this again. Just like I worked the hair in Edit, Transform, Warp. We're just gonna kind of nudge that into place wherever we think it should go. Ah, not bad. Okay, I'm going to create my layer mask. And with my fuzzy brush, I'm just gonna start to go in around the edges and blend. Okay, Let's see right through here. We want to be a little bit cautious, but it looks good. I just don't want to erase too much, get the dress in there because we don't want to cut into the dress at all. That's very, very important. But look at that. That's all it took such a simple little adjustment to make it look like the wind is blowing in a certain direction, and I think that that's phenomenal. I think it looks so nice.
Class Materials
Student Practice Images (large 1.9gb zip file)
Ratings and Reviews
Brooke never fails to deliver. I found this course superb from start to finish. From exercising your creative 'muscle', demystifying taking self portraits, and showing that they don't have to be perfect before you begin editing, to walking you through her editing process and how to price your work. Brooke's enthusiastic personality and excitement about the work shines through it all. Definitely recommended!
Thank for fantastic motivating an very inspiring. The story telling and selling module was very helpful - thanks from Denmark
Thank you! Thank you! Thank you! Brooke for this amazing class. Inspired and so full of practical knowledge, this is the best class I've ever watched. You have given me the confidence to pursue what I've always been afraid to do. Watch this space!
Student Work