Choosing an Image
Brooke Shaden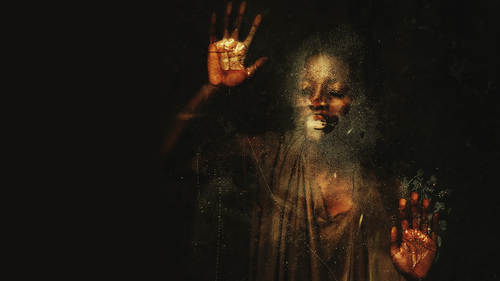 Choosing an Image
Brooke Shaden
Lesson Info
26. Choosing an Image
Brooke will explain why she chose one image over another to demonstrate the need for angles and dynamic movement within an image.
Lesson Info
Choosing an Image
so I feel like we got that shot. And I am not one to shoot multiple images very frequently. I tend to just choose one, and that's what I'm gonna go with. But in this case, um, all three were quite interesting. I think that the first one and the third one were my favorites because they're the two extremes of the story, and it's really important when you're telling a story. By the way, you could take that off your head if you want. It's really important when you're telling a story that you understand how you like to tell stories. Do you like to tell stories that are mild, medium or hot? Do you like to tell stories that are full of conflict at the edge of the spectrum of the story? Or somewhere in the middle where it's a little bit more quiet? And I really like to tell stories, that arm or of the extreme of whatever the emotion is or what someone's feeling at that moment? So for me, I really like the first one in the third one because it was the most hope in the most sadness, and I'm gonn...
a have to choose between the two of what we're going to edit and move forward with. So that went really beautifully. And I think that I've got exactly what I want for this photo. So thank you, Anna. That was really wonderful. We're gonna do one more photo shoot with Anna, and this is going to involve Cem Plexi glass and some syrup and some paint and some other stuff. So we're gonna do that one next. And I hope you enjoyed this shoot.
Class Materials
Student Practice Images (large 1.9gb zip file)
Ratings and Reviews
Brooke never fails to deliver. I found this course superb from start to finish. From exercising your creative 'muscle', demystifying taking self portraits, and showing that they don't have to be perfect before you begin editing, to walking you through her editing process and how to price your work. Brooke's enthusiastic personality and excitement about the work shines through it all. Definitely recommended!
Thank for fantastic motivating an very inspiring. The story telling and selling module was very helpful - thanks from Denmark
Thank you! Thank you! Thank you! Brooke for this amazing class. Inspired and so full of practical knowledge, this is the best class I've ever watched. You have given me the confidence to pursue what I've always been afraid to do. Watch this space!
Student Work