Getting Galleries and Publishers to Take Notice
Brooke Shaden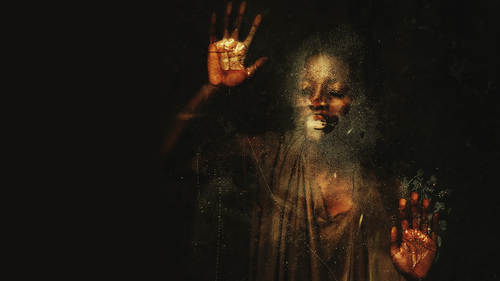 Getting Galleries and Publishers to Take Notice
Brooke Shaden
Lesson Info
62. Getting Galleries and Publishers to Take Notice
Steps we can take to get representatives to pay attention, like the importance of regular interaction and becoming a resource.
Lesson Info
Getting Galleries and Publishers to Take Notice
switching gears for a minute. Galleries love a Siri's okay, and we've been talking about a syriza body of work in this class, and it's very important that we talked about the business side of that. Why is it important to have a Siri's? Well, a gallery loves a Siri's because it sells better on their walls. It looks better. It groups better. It's just really beautiful. So galleries love a Siri's. It shows professionalism and cohesion, and they're going to be able to sell multiples of them rather than just one. So this is how you can start to get noticed for the Siri's that you're making. If you're interested in being in galleries, one is to apply for grants and awards really apply for grants and awards. So if you're out there, if you're looking for them, apply for them. If you can. Of course, some of them cost money, and that might be prohibitive. But look at ways that you can apply and put yourself in front of other people, because when you think about it, let's say that you're applying...
for a grant and you don't get it, Okay, at least, Ah, whole entire jury has reviewed your submission. So you're on their radar. And when you show up enough times in these grants and submissions Thio, you know, contests and stuff like that, you're going to be memorable. So even if you're not winning them, you're still making an impact by doing it. Write a really good artist statement. That is an amazing way to get noticed is to write a really wonderful artist statement that talks very beautifully about who you are and why you are and what you do and how you do it. And when you can write that artist statement, it gives people a deeper perspective of you in your art, which is so great. Another way to get noticed is to get portfolio reviews. You could do that online. You can do that in person through many different photo festivals, and getting reviews is the same as applying for grants in that you get your work in front of a professional. Yes, it's valuable because they might have feedback for you, but to me it's even more valuable because the work is in front of them. You've made that connection and think about it. If you make that physical connection with somebody where you have had an exchange, they're more likely to remember you. They're more likely to choose you if you've made a positive impact and then ask yourself as the final way to get noticed. Is your work important right now in the scope of history of what's happening in the world? Is your work important right now? In this moment, a good artist statement is going to be concise. It's going to be direct, and it's going to be personal. So think about that. When you're writing your artist statement, avoid open questions like, um, you know what is the meaning of the universe? But then you don't really answer that question. The's big open questions can be really daunting for somebody to read and also really generic. Like if you're not being specific, people won't know why you were the one to create the Siri's, um, avoid vague statements, you know, like my work looks at the beauty of the world or something like that, because when it's a vague statement, you know, the person reviewing it is gonna say yeah, and so do a million other people. They do the same thing so specifically what do you do? Why is it important? Avoid fancy language for the sake of sounding fancy. You know, it's really tempting to use big words and fancy language because you know it's gonna make your work sound better somehow. But the best artist statements or personal and riel. So yes, keep it professional, of course, and, you know, make it sound as important as it is, but not for the sake of sounding fancy.
Class Materials
Student Practice Images (large 1.9gb zip file)
Ratings and Reviews
Brooke never fails to deliver. I found this course superb from start to finish. From exercising your creative 'muscle', demystifying taking self portraits, and showing that they don't have to be perfect before you begin editing, to walking you through her editing process and how to price your work. Brooke's enthusiastic personality and excitement about the work shines through it all. Definitely recommended!
Thank for fantastic motivating an very inspiring. The story telling and selling module was very helpful - thanks from Denmark
Thank you! Thank you! Thank you! Brooke for this amazing class. Inspired and so full of practical knowledge, this is the best class I've ever watched. You have given me the confidence to pursue what I've always been afraid to do. Watch this space!
Student Work