Shooting for a Fine Art Series
Brooke Shaden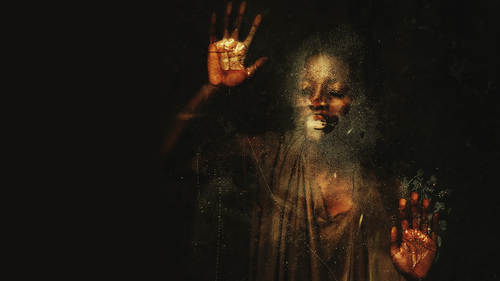 Shooting for a Fine Art Series
Brooke Shaden
Lesson Info
22. Shooting for a Fine Art Series
How you can create cohesion and conceptual flow across images in a series.
Lesson Info
Shooting for a Fine Art Series
we're doing our first shooting segment, and I'm so excited for this because I am doing a samsara shoot with you today. I have never done one of these with anyone, Really. I just kind of sit alone in my garage, and it's weird and creepy, so this is really fun to do with somebody. I'm here with Anna, and I'm so happy that I finally get to photograph a model. And I love working with Anna, So we have been looking at my Siri's fourth wall. She was one of the models in that series, so you've seen her come up a couple of times already previously in the class. So today we're going to do something super fun, and we are working with a lot of different materials to create interesting textures. And I want to share a little bit about what this concept is before we dive in, because we've talked a lot about concept and ideation and how we create concepts that are not only meaningful and that connect to an audience but that also innovate and bring something different to the table. So the idea today is...
we've got this fish bully thing. This is gonna go on in his head. And the concept here is that there is this whole world outside of us that's dried up. That's Baron. And the only thing that's still alive is what's in her imagination in her head or literally inside this fish bowl that's going to be filled with flowers that I've got here. And we're going to be playing with texture a lot. So we've got some clay to rub on skin create that kind of dried cracked look like we're going for for everything outside of the helmet outside of the head. So I'm going to draw a sketch here of exactly what I'm going for. When I say exactly, don't take me at my word because it's gonna be one of the worst drawings you've ever seen. But I'm gonna do my best, Okay? There's the bowl. It's gonna go like that and oh, dear, it's already This has gone very, terribly wrong. That's okay, don't worry. Okay, that's a really good sketch that I made. And I always like to do a sketch. Even if Onley I understand what's going on just so that I could get a sense of pose and make sure that I know what's going in the shot. So we've got some flowers, these air flowers. You're not gonna be able to tell that these air flowers filling up the fish tank. So the important thing here is that I know exactly what has to go into this picture. There's the fish bowl, So I'm writing that down and I wanna make sure that there is depth of concept here. I already explained the concept. There's this fish bowl. There's a lot going on inside there because that's the part that's alive. Everything else is dead and dying and decaying outside of that. So I wanna make sure that it looks alive in the bowl. And that's why I have this spray bottle here so that we can spray the inside and probably maybe a little bit the outside. Just if it shows better of the bowl to show that there's this sort of, you know, growth inside of there, which can't happen without water. So that's going to be juxtapose. I'm just going to write down water and then we have clay. And in the final image here, we're going tohave draw these air cracks. Okay. Wow, I think my drawings have gotten worse. Three ground is gonna be really cracked, and it's going thio not look like this tarp. I just put a tarp down because things get messy and I don't want to get the floor messy. But eventually I'm gonna replace it with just a little bit of cracks, like she's sitting on cracked Earth. We don't have that here because we're shooting in the studio. Let me show you the set a little bit because this is not, however, normally work. Usually. Like I said, I'm in my garage, usually by myself, and I usually just have a bed sheet as my backdrop. So today we're working with an actual backdrop, which is really beautiful. This came from Obsidian studios, and it's really beautiful because it already has texture on it. So I don't need to really worry about adding a ton of texture in the background unless I want to, unless I think that it's going to enhance the image in some way. But this is a really lucky situation that we have, so I'm shooting with a backdrop. But as long as it's anything dark, I want every single image in this Siri's to have a dark background. So you've seen as in the Samsara Siri's so far. We have a lot of images that have a really yellow hue to them and a really dark backdrop. And those air some of the markers of that Siri's. We've been talking about syriza lot, and how do you create cohesion throughout a Siri's? Yes, part of it is theme, and the theme of Samsara is to explore death and grief and to normalize those conversations. But the visual, you know, through line like we've been talking about is dark background, really yellow sort of hue to the subject in the overall environment and a lot of contrast on the subject. You've probably noticed with some of the images that I don't use a lot of color in this Siri's. And when I do, it's very sparse and really the main color I've been using his green. So I'm probably going to let the green from the flowers really come out and let that be the only color that you see in the image. So that's how we're going to proceed. I'm just using window light and for the purposes of filming this class we have another light in the studio, but to me it doesn't really matter. So when we think about lighting, yes, lighting matters. But I tend to use whatever is available instead of fiddling with lights. And that's just a personal preference. So if you would love to play with lights, play with lights. And if you don't like to play with lights, who cares? Do whatever you want that makes you happiest. Remember, we talked about how people don't think enough about the day to day life and what makes you happiest doing just on a daily basis. I'm not happy working with lights, so I'm not gonna work with lights. I'm just going to work with what I have. That said, If there's something specific that's going to enhance the Siri's, do it now, I know that I could do that in post. I can add a lot of contrast and really brighten it up the way that I want. So I'm just not worried about that in camera
Class Materials
Student Practice Images (large 1.9gb zip file)
Ratings and Reviews
Brooke never fails to deliver. I found this course superb from start to finish. From exercising your creative 'muscle', demystifying taking self portraits, and showing that they don't have to be perfect before you begin editing, to walking you through her editing process and how to price your work. Brooke's enthusiastic personality and excitement about the work shines through it all. Definitely recommended!
Thank for fantastic motivating an very inspiring. The story telling and selling module was very helpful - thanks from Denmark
Thank you! Thank you! Thank you! Brooke for this amazing class. Inspired and so full of practical knowledge, this is the best class I've ever watched. You have given me the confidence to pursue what I've always been afraid to do. Watch this space!
Student Work