Branding Yourself Into a Story
Brooke Shaden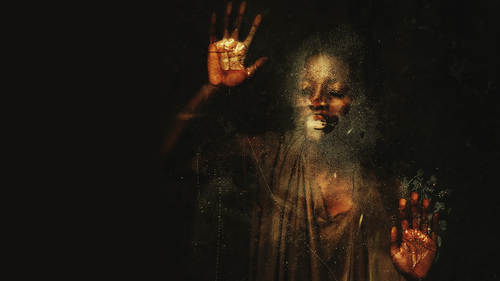 Branding Yourself Into a Story
Brooke Shaden
Lesson Info
58. Branding Yourself Into a Story
When you consider that branding is a mixture of personality, art, storytelling, and business, you can feel more at ease with your brand not just being one single thing.
Lesson Info
Branding Yourself Into a Story
I personally don't follow very many people online, but when I do, it's because I love their story and not really their content. I don't really follow a lot of people where I love their images, but nothing else. For me, it's about the story first and the images second, and that's where storied branding comes in. It comes into play when you think about how can every piece of what I'm creating the image, the text, the video, the newsletter, the in person communication, the way that you dress the way that you present. How can all of that come together to tell the story of your brand? Ah, brand can be very personal. Ah, brand can be simply based on your art and nothing else. It can be all about business. But when you make it about story, that's where people connect best. There's the hero's journey, which is this idea that Joseph Campbell came up with where you say that there is a hero that goes on a journey. They come up against all of these demons. Eventually they face those demons, and th...
en the person comes back home to tell their story. And that is how every story has ever been told throughout mythology and history of story, which is that there's a person who comes against hardship. Somehow they overcome it, and then they lived to tell the tale. And the hero's journey is really relevant. Thio branding and storytelling Because branding is your hero's journey, it's the journey that you have been on the experiences that you have lived through in order to come back to tell that tale, and the telling of that story is your brand. I love to think of it like that because then you think about your process, your product, your art, who you are. All of that gets told in the story of your life in that hero's journey that you're experiencing. So when I think about personal branding me and myself and what does that look like? I think about how do you represent yourself? Well, you might think about how you speak, how you write, how you dress, how you influence others, Or don't I mean like, what is your position in society in a community, when you think about your art, how does it speak to people? How does your art influence people and start to answer those questions. Now, how do you influence people? How does your art influence people? Your business? What do you offer? What products do you offer? How do you offer them? What are you giving and how are you giving it? But then there's the story. How do you tell people about all of those things about what you offer and the way that you have lived your life, the experiences that you've been through and all of that wrapped up in the bow of story. So if I think about my personal brand, uh, it's really different from my art, and it's okay to be different. So my personal brand is bubbly and excited and passionate and empathetic, and that's just who I am, and I'm recognize who I am so that I can put that into everything that I do. When I think about personal branding, I think about who am I naturally versus Who do I want to become? Because there's always this new version of ourselves out there that were waiting to become that we're stepping into, and Brandon gives you the opportunity to be that person, and that does not have to be inauthentic that does not have to be, you know, the fake you or the you know, the person that people don't recognize. It's the person that you are gradually becoming that you feel is a better version of yourself. And that's why I love personal branding so much. When I think about my art, it's distinctly different. It's dark, it's moody, It's hopeful and yet disturbing. It questions what it means to be alive, and I know that my art does this even though my personality is quite the opposite. It's they're almost in conflict. But the way that I tell the story of how my art comes out of me makes it intrinsically connected. My business is really focused on being helpful about focusing on longevity of emotions through storytelling through selling Prince. The way that I offer my products means that the story that I'm telling will be in your life for a long time, and that's what my business is centered around. Not I want to sell you a print. I want to give you something, but how can I ensure that this story that you felt connected Thio can stay with you forever until the end of your life. So story then overall, what is my overall story? What is what is this big arc that I'm trying to tell? Well, my overall branding story is that I inspire deep thinking and inspiration and others. That's what I want to dio with my story. And I love to equate story with legacy. What is your legacy? What is that thing that you're going to leave behind in the world when you die? What will people think of you? And I love to sum this up in one quick exercise, which is, if you were going to die tomorrow, what would you want people to say about you and for me? I would want people to say that I inspired them, that I I caused action, that they felt more motivated to express themselves because they saw me expressing myself. That's my legacy, and therefore that's my story. I'm focused on legacy as story because I want to get to that point where people say that about me because I wanted them to say that about me.
Class Materials
Student Practice Images (large 1.9gb zip file)
Ratings and Reviews
Brooke never fails to deliver. I found this course superb from start to finish. From exercising your creative 'muscle', demystifying taking self portraits, and showing that they don't have to be perfect before you begin editing, to walking you through her editing process and how to price your work. Brooke's enthusiastic personality and excitement about the work shines through it all. Definitely recommended!
Thank for fantastic motivating an very inspiring. The story telling and selling module was very helpful - thanks from Denmark
Thank you! Thank you! Thank you! Brooke for this amazing class. Inspired and so full of practical knowledge, this is the best class I've ever watched. You have given me the confidence to pursue what I've always been afraid to do. Watch this space!
Student Work