How to Represent an Idea
Brooke Shaden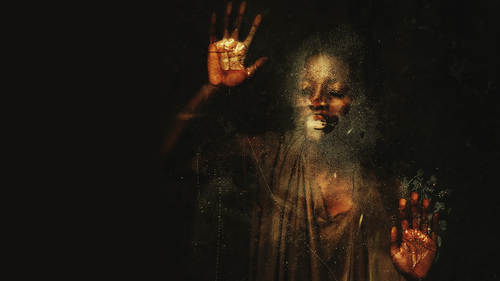 How to Represent an Idea
Brooke Shaden
Lesson Info
12. How to Represent an Idea
Ideas are represented by four elements: visual, symbolic, experiences, and emotions. Learn how to control those elements in your work by figuring them out in your work.
Lesson Info
How to Represent an Idea
we've talked about conceptualization, but then we have to talk about how to represent those ideas that we have. It's one thing to be able to say I've got an idea and this is what it means. But it's another thing to be ableto actually represent that in a visual image or whatever your art is. So how do we represent ideas? Ideas are represented by four main things. Visual elements. Of course. You know, you've got something in a picture, a person, a place, the thing and it represents something symbolic elements. And that means that the person in the place and the thing are what they are. But also they have meaning behind that, like the cosmic onion. And then there are common experiences, and this is how we represent ideas by recognizing that humans all across the world have common experiences, and even more than that, they have common emotions. So those are the four ways that we generally represent ideas, visually, symbolically and then through experience and emotions that are shared with ...
others. And if we can focus on those four things, then we can start to narrow down the ways that we represent our ideas which can be endless. Now there are two kinds of art that we should talk about here. Abstract art versus representational art. And they have a couple of main differences, some of which you may be able to surmise just by hearing the names of them. Abstraction. Abstract art largely works on emotion because you don't have anything represented in the image or in the visual that gives you clues us to what it is. It's abstract. It's meant to be. Abstract art represents visuals in partially unrecognizable ways, so we have to utilize other things that we do recognize, like color, texture, shape, form, size, chaos, calm to be able to connect to the art in subway. Representational art works on concept, and what this means is that representational art represents visuals as we know them. So in representational art, a lamp is a lamp. That's what it is. It's representing itself. It is the thing that we know it to be. Okay, so a lot of art is representational art. There's a person in the picture. Therefore, it's a picture of a person. It's representing a person. It's representational. Um, if you go into a museum and you see a big blue dot you know, on a canvas, and that's the art that would be abstract art. Because even though we know it's a circle, why is it there? What's the context? Context is largely missing. An abstract art. These are some of the ways that you can define your art, and you may lean in one way or the other, but still fall into one category or maybe a mix. I create representational art with some some forms of abstraction, and often it's this form of abstraction that leans my work into more surreal art. It's that abstract in the representational that keeps it grounded in our imaginations but also lets our imaginations soar. So the next thing that we have to talk about a symbolism symbolism is one of my favorite things in the world to talk about. And I have a couple of books that I want to recommend to you. So let's look at symbolism very quickly. Symbolism breaks through cultural barriers. Symbolism is how we understand what a thing is, but we know it means something else, and there are lots of common examples that I could use. Um, for example, umbrella is a symbol for protection. An umbrella keeps you safe from the rain, so the umbrella is the thing itself. It's represented as an umbrella, but the symbol of the umbrella is that it protects you from rain, so it's a symbol for protection. This is why it breaks through cultural barriers because symbols allow different cultures who don't speak the same language you have unnecessarily had the same experiences toe. Understand what something means on a deeper level. And that's why art that carries symbolism can often transcend culture. And that's why it's so important that we talk about it, because in art it is not enough to connect. I know that everybody says, You know, you have to make sure that people understand your art. You have to make sure that it connects to people. Yes, you dio, but there's a lot of good are out there that connects to people. Just find people understand it. We get it. But does it innovate and doesn't impress? So one way that you can study symbolism is by looking at these books that I have here. Okay, okay, so one of them is called the Book of Symbols and this book is particularly valuable because it has some really good pictures in it. In case you're interested in pictures, Um, it's really great. And essentially these books just go thing by thing. Like I just opened up to the airplane page and it gives you kind of like a symbolic history off the airplane and how different people associate it, what they think about it. And it goes through so, so, so many different objects. So if you're looking to learn more about symbolism, this is a book that I highly recommend. The book of symbols, reflections on archetypal images, and then another one that I just recently picked up is called Uhh Dictionary of Symbols. So really, really simple. Same thing Not such nice pictures. Eso those were some good options. If you wanna learn more about symbolism right now, there is so much art out there, and it is incredibly accessible. So the way that we create concepts the way that we think about our art and how it connects to an audience has to go beyond pure understanding. Symbols allow us to understand art. Representational art allows us to understand it. If you see an image of something you understand what that thing is? Boom done. But people want more than that. People don't want to just understand your art. They want more because traction in art comes from innovation, not from understanding. You can look at something and understand it, but not be moved by it. So it has to come from something deeper than that, just like how you can read a book and you can understand that book and it's perfectly fine. But if you don't feel emotionally moved by it, then you're not going to love it. You're not going to recommend it. You're not even gonna finish it probably. And the same goes for art. When you put your art out there, it has to connect with somebody on a deeper level than understanding. And I think that a lot of people know that because it's in some ways common sense. But a lot of people don't practice it. We kind of stop it that well. I've represented the thing. I've symbolized the thing. Now what I've done it, I've done the work, but I think that there's more to it than that, and that thing that we're missing is innovation.
Class Materials
Student Practice Images (large 1.9gb zip file)
Ratings and Reviews
Brooke never fails to deliver. I found this course superb from start to finish. From exercising your creative 'muscle', demystifying taking self portraits, and showing that they don't have to be perfect before you begin editing, to walking you through her editing process and how to price your work. Brooke's enthusiastic personality and excitement about the work shines through it all. Definitely recommended!
Thank for fantastic motivating an very inspiring. The story telling and selling module was very helpful - thanks from Denmark
Thank you! Thank you! Thank you! Brooke for this amazing class. Inspired and so full of practical knowledge, this is the best class I've ever watched. You have given me the confidence to pursue what I've always been afraid to do. Watch this space!
Student Work