Editing Samsara Shoot #1 - Color Grading
Brooke Shaden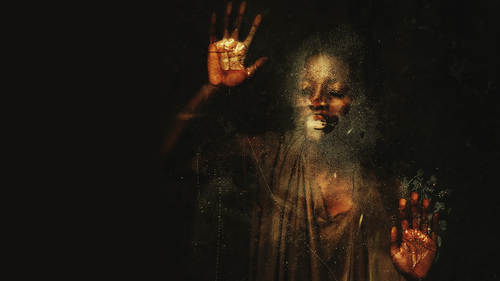 Editing Samsara Shoot #1 - Color Grading
Brooke Shaden
Lesson Info
36. Editing Samsara Shoot #1 - Color Grading
Lesson Info
Editing Samsara Shoot #1 - Color Grading
So now is where I start to think about color. How can I consider that color might play a role in how somebody views this image? So I'm going into a new curves layer, and I always get tempted when I'm in here to play with the With the brightness and everything again because it's so much fun, I will try to refrain just just a little, okay? And then I'm going into the blue curve. So after clicking RGB going into blue and I'm going to add yellow to the highlights of the image by pulling down on that blue curve toe, add the yellow, and now I'll go in from the mid tones as well. And as you look at this image, it's very obvious when you start to add one color where another color is coming out. So as I do that, I noticed that this image is very green. There isn't a lot of warmth in it, so now I'm going to add some red back in by going to my red curve and seeing how that looks okay. Now we're getting somewhere, aren't we? So you see what that did? Huge huge change in the way that we see this im...
age, right? Okay. I like how it looks. Um, I'm not loving this detail in the background where you can see the backdrop, so I'm going to get rid of it, even though it was gorgeous. Backdrop. And I'm so sorry that I'm getting rid of this backdrop, but it is what it is, right? It's all for the story. You have to make sure that it makes sense. So I'm just going to get rid of it from right back there also around here. So I'm just holding shift on my keyboard toe, add to my selection, okay? And then let's try 20 pixels this time, okay? And taking those highlights down. All right, Now you can see that I didn't do such a great job because I selected too much of her arm. That's where you could just use the layer mask here, go in with a hard brush to erase it out and full opacity. I'm just going to erase right up against the arm. Perfect. Okay. Yep. That looks so much better. See, we just got a little bit too much selected in there, and it's okay if you don't erase it perfectly on the first time, or you don't select it perfectly. You can always go back in and toggle between black and white on your layer mask and just fill it back in where it didn't work out, okay?
Class Materials
Student Practice Images (large 1.9gb zip file)
Ratings and Reviews
Brooke never fails to deliver. I found this course superb from start to finish. From exercising your creative 'muscle', demystifying taking self portraits, and showing that they don't have to be perfect before you begin editing, to walking you through her editing process and how to price your work. Brooke's enthusiastic personality and excitement about the work shines through it all. Definitely recommended!
Thank for fantastic motivating an very inspiring. The story telling and selling module was very helpful - thanks from Denmark
Thank you! Thank you! Thank you! Brooke for this amazing class. Inspired and so full of practical knowledge, this is the best class I've ever watched. You have given me the confidence to pursue what I've always been afraid to do. Watch this space!
Student Work