Editing Samsara Shoot #2 - Adding Texture + Fine Tuning
Brooke Shaden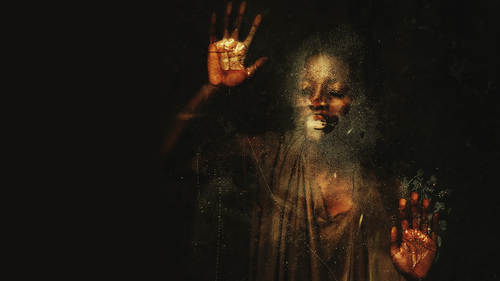 Editing Samsara Shoot #2 - Adding Texture + Fine Tuning
Brooke Shaden
Lesson Info
41. Editing Samsara Shoot #2 - Adding Texture + Fine Tuning
Lesson Info
Editing Samsara Shoot #2 - Adding Texture + Fine Tuning
I think that I'm going to add texture because that's one of the hallmarks of the Siri's. So I'm making sure Thio keep that consistent. So I'm going to find my textures. And now I'm thinking, What's the best texture for this? So let's just take a look at some of the options here. I'm quite a fan of this one, and what I'm really going for is either a dripping effect because we have so much water dripping or kind of a painterly, clouded effect for the background. And I think I'm gonna go with this one. I'm really inspired by that texture. So let's bring that one in, see if we can add it to the background because we're creating a lot of abstraction in this image. So this texture is gonna really help make it abstract. I think it's gonna be beautiful again. I like the bottom better than the top, so I'm gonna flip it to where the head is. And that way you're gonna pay more attention to that area that I want you to pay attention to. So I flipped it vertically again. We'll try, lighten, lower t...
he opacity on it, and I think this just made it next level. So I'm very excited about this. You know, if you wanted it to take on the same properties, the texture as the color that you've already added, you can always just move that layer down so that it does have those same color properties. So that's what I'm going to do there. Let's try changing the contrast and the darkness on it because it's taking up a lot of your eye right now, and I want to make sure the darkness fits. I think that's pretty phenomenal. I am so happy with how this is turning out and makes me want to just zoom in a little bit more so we can see the details. As we zoom in, you can see that there is so much to look at, and I want to really highlight where the eyes are and especially the edge of the lip. And this is just another step right. We're pulling back, saying What happens next zooming in saying, Where can I add detail to the Siri's to create visual interest and where I can add that detail right now is in the facial features, so I've clicked back on my background layer where the subject is, and I'm going to use the burn tool to do this. Right now, I am just going to make it pretty tiny. Take the exposure into the 20 to 30% range and I wanna add wherever there's a shadow. I want to exacerbate that shadow on her eyes on the lip so that your I really, really goes to those areas. And it's very, very clear where I want you to look when you reach the mouth and the eyes in this image. So you see what that just did. If I just click that on and off, you can see on the I adding in adding in where I want you to look. So I think this looks phenomenal. I'm so excited. I'm going to do one more big curve layer just going to take away the black point. I'm going to make it overall a little bit darker, added a little bit of contrast and I think that that looks wonderful. So let's hit save on that and we're going to move on to the composited images that you have as well
Class Materials
Student Practice Images (large 1.9gb zip file)
Ratings and Reviews
Brooke never fails to deliver. I found this course superb from start to finish. From exercising your creative 'muscle', demystifying taking self portraits, and showing that they don't have to be perfect before you begin editing, to walking you through her editing process and how to price your work. Brooke's enthusiastic personality and excitement about the work shines through it all. Definitely recommended!
Thank for fantastic motivating an very inspiring. The story telling and selling module was very helpful - thanks from Denmark
Thank you! Thank you! Thank you! Brooke for this amazing class. Inspired and so full of practical knowledge, this is the best class I've ever watched. You have given me the confidence to pursue what I've always been afraid to do. Watch this space!
Student Work