Oil Painting on Prints
Brooke Shaden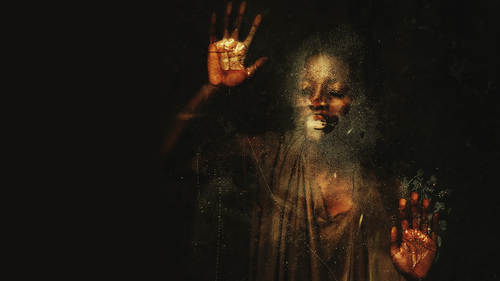 Oil Painting on Prints
Brooke Shaden
Lesson Info
54. Oil Painting on Prints
A look at applying oil paints to canvas prints and how that adds value to original prints.
Lesson Info
Oil Painting on Prints
This is oil paint that I'm using, Um, particularly these right here. I brought with me some yellow because, like we've been talking about, the whole entire Siri's has this visual overtone of yellow to it, so I wanted to make sure to enhance that with this on. I also brought some black so I could make it a little bit dark and mysterious. If you are going to add paint onto your prince, which it could be acrylic like I have here, it could be oil. I mean, you choose what you want. Always make sure that you mix the paints together so that you have original colors. Because if you don't, then you're going to get whatever's in the bottle, which means that other people could get that exact same color. So try to keep it original by mixing your paints together. I'm gonna go ahead and just apply a little bit of paint to this, and I'm using a brush that was kind of hardened already to apply it because I don't want any flexibility here. I want to really dab it on and exactly the right spot. Here we ...
have the paint, I've got yellow that I picked out for the image We've got black, which I decided would be the best thing for mixing together to make my own color. And then I have a gel medium which thickens up the paint so that I don't have to use a ton of oil paint, and instead I could mix it with this medium to make it thicker. I really like to apply for thick paint to my images, but something that I've never tried is watercolor, for example, which I would love to do because I think it would be really interesting. So don't limit yourself to what I'm doing here. I'm just experimenting and I am not qualified to teach this. It's not like I'm a professional at applying paint. I'm just doing what I think looks good. And I think that's super fun. So I'm gonna take some of the yellow mixed with the Joe medium and just kind of mix it in there and then add some black to that again. Nothing really fancy. Just seeing what I could dio and that was way too much black. So I'm gonna add more yellow. And this is why I said I'm not a professional at this Like, I don't know precisely the right way of mixing paints and all of that, but you don't have to be. You just have to be willing to try these things. So, um mixing, mixing. I'm gonna get a little bit more yellow out of the tube to brighten it up just a little bit. And then I'm going to start to apply it to the print in a way that I think is going thio, um, enhance the texture that I've already put on there, which I did do a lot of text during work already for this image. So let's get that mixed up. There we go. Perfect. And I'm going to start applying. So I'm gonna take it and apply this perhaps, just like right on the area where I already see some streaks wherever. I already helped myself by giving myself guides. That's what I'm doing. I'm just kind of dabbing it on again. No, no. Prescribed a way of doing this, but really, this goes into your training as an artist, as a photographer or a visual artist. It's just about understanding when it's going to enhance and when it's going to take away just like an editing. You understand when it is adding something to the image and when it's not. So I'm trying to follow natural lines of my body and natural highlights in this image. So I see that there's a highlight here on the leg. I'm just gonna dab, dab, dab, and I'm letting it remain thick. So I am not right now attempting to brush this on evenly. I'm creating distinct lines within the image so that I'm enhancing it. Now. If I had other colors, I would do this with other colors so I might try red streaks in here. Um and I could even try some black, so I'm gonna take a different paintbrush. Now, I'm just gonna set this one down and I might try, Let's try with the palette. So I've got the palette knife here, and I'm gonna get some of this black and dab it on maybe, like, around the hair. And I'm going really, really thick with that. So I'm just gonna basically create almost like a highlight, uh, in the background here, if you want to get something a little bit thicker than what we have here instead of using so much paint, you can use this awesome product, which I love, which is a pompous gel, and you can get this in varying thicknesses and textures. So what this is, is it's basically a gel medium that has texture already in it. I love creating texture, so this is one of my favorite things. I'm just gonna wipe this knife off and grab some, and you can see it's like this really fun. Kind of, uh, it's almost like gravel, and you can use that to mix in to your pain so that it has this texture already in it. You just kind of mix it until it's completely coated, and once you find that it's completely coated, you could essentially do the same thing. So you can go in there with the coded promise Joe, and it creates a natural texture. You can even hear it when I scrape. It's It's like you're scraping rock because of that Joe medium in there. So these are a couple of ways that you can apply paint to your images, and it totally depends on what you're going for. Like I said so I wouldn't really go this thick on this print. I'm just doing it to demonstrate. But to finish this image when I really go for it, I'm going to include yellow streaks, red streaks and maybe even some lighter yellow for highlights and just follow the natural contours of the body. Now you might go really extreme with this or not. So some of the images that I have here, I will go very extreme with what I'm adding onto them and others. Not so much so it's all just a matter of preference.
Class Materials
Student Practice Images (large 1.9gb zip file)
Ratings and Reviews
Brooke never fails to deliver. I found this course superb from start to finish. From exercising your creative 'muscle', demystifying taking self portraits, and showing that they don't have to be perfect before you begin editing, to walking you through her editing process and how to price your work. Brooke's enthusiastic personality and excitement about the work shines through it all. Definitely recommended!
Thank for fantastic motivating an very inspiring. The story telling and selling module was very helpful - thanks from Denmark
Thank you! Thank you! Thank you! Brooke for this amazing class. Inspired and so full of practical knowledge, this is the best class I've ever watched. You have given me the confidence to pursue what I've always been afraid to do. Watch this space!
Student Work