Niche Branding
Brooke Shaden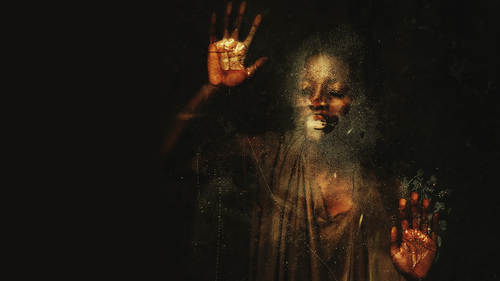 Niche Branding
Brooke Shaden
Lesson Info
7. Niche Branding
If you brand yourself into a story, you will be less likely to fall victim to boredom within your branded niche.
Lesson Info
Niche Branding
this leads me to a very weird pivot point, which I think is very important, which is about niche branding. And I bring this up as a pivot point because we're talking about growth we're talking about, you know, setting intentions for ourselves and for our art. And that might lead us naturally to a conversation about branding. Well, you might think what I'm saying to you. Pick a style, pick a voice, pick a technique pick a medium that you love, you know, and and let all of that come together under your inspiration, which could lead you to a brand. And a brand is very often a singular thing that you focus on so that you can create money around what you dio. But people often think of branding as niche branding like you pick one thing that you're going to do and then you do that thing. I don't particularly agree with that, and the reason why I don't agree is because branding is too often labeled as the thing that you produce, and how can you create a story around that? I think that if you b...
rand yourself around an idea rather than a thing than you are going to find more success at being able to rebrand and change what you dio and maintain support from your audience. I am very interested in this because I have been a photographer for 11.5 years. I have done ah lot of images. I have created a lot of work and a lot of it has looked very similar because I have a very consistent style and I remember coming up on a point where I felt bored by my own work. I felt bored by what I was doing time and time again, and I was worried that if I changed what I did, I would lose people. People would say, See, I'm not interested. Um, I really like this other thing that you did and now you're doing something different and I don't appreciate it, and that is a fear that is valid. People will leave when you change what you do, people are going to go. So what? First of all, your creativity and your inspiration is not dependent on other people. Second of all, if you brand yourself around an idea and not a particular thing, people will follow you for you and not for the thing that you're putting out. And that is what I have done over the past decade is to brand myself into an idea, an idea of passion, of innovation, of curiosity and because I have branded myself into an idea. It doesn't matter if I change what I dio. There are still people who will follow me for the idea and not for the thing, not for the product. And I have put this to test. Recently, I started doing mixed media. I started doing sculpture. I started painting on my prince. I started doing a lot more writing, and I still have people saying, No matter what you dio, I will be here to support you because I'm supporting the ideas that you stand for, not the art that you make. That is a revolutionary idea in branding because you will watch 100 classes that tell you you have to brand into a specific thing. You have to have this amazing product, and I'm not saying that they're wrong. But those ideas of branding don't consider longevity and the fact that you are a human being with different versions of yourself waiting inside ready to get out. So if you think that right now the thing that you're doing is what you're still gonna want to do in or 20 years, you might be wrong. You may be so sure. And when I started photography, I was so sure. I said, this is the only thing I will ever want to do in my whole life. I love it and it's not, and I don't love it all the time. And that's okay. It's okay. Toe walk outside of the zone that you've created for yourself, the box that you have put yourself in and trust that other people will follow if you tell them. Thio, if you're smart about how you brand yourself, branding can be about legacy. And if you worry less about your product changing and you worry more about the legacy that you're leaving and how you can bring people into your fold, then you're gonna be okay. It's gonna be fine all of that to say we will talk about branding more later in the class. So we're gonna go into more depth about how to do what I just said, since that was sort of a conceptual overview. But all of this comes together in your artistic timeline because timelines very often go like this. You have an interest. That interest turns into a passion. That passion turns into a main manic hobby that you just can't stop doing. And then after that, it turns into a career, and at some point you're going to feel burnout. You're going toe, find milestones that are important and others that you thought were gonna be great. That turned out horrible. You're going to find all these different points on your timeline that serve you that don't serve you. And I want to share my timeline with you in depth.
Class Materials
Student Practice Images (large 1.9gb zip file)
Ratings and Reviews
Brooke never fails to deliver. I found this course superb from start to finish. From exercising your creative 'muscle', demystifying taking self portraits, and showing that they don't have to be perfect before you begin editing, to walking you through her editing process and how to price your work. Brooke's enthusiastic personality and excitement about the work shines through it all. Definitely recommended!
Thank for fantastic motivating an very inspiring. The story telling and selling module was very helpful - thanks from Denmark
Thank you! Thank you! Thank you! Brooke for this amazing class. Inspired and so full of practical knowledge, this is the best class I've ever watched. You have given me the confidence to pursue what I've always been afraid to do. Watch this space!
Student Work