Editing Samsara Shoot #1 - Final Adjustments
Brooke Shaden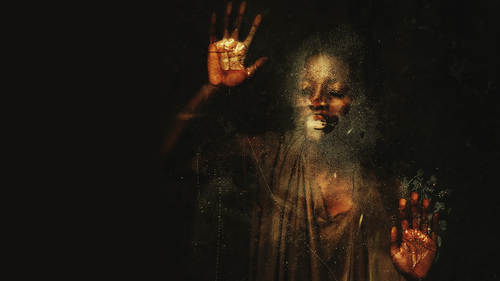 Editing Samsara Shoot #1 - Final Adjustments
Brooke Shaden
Lesson Info
38. Editing Samsara Shoot #1 - Final Adjustments
Lesson Info
Editing Samsara Shoot #1 - Final Adjustments
I want to go in and focus on the flowers before we move on. And I want to really bring out the color of the flowers in the dark areas. So I'm going to select wherever there is a flower that I want to see a little bit more of. Just like that. And feather, let's say 50 pixels and above everything. So this curve adjustment is not gonna be pinned down. I'm just making that area brighter, so we're just seeing a little bit more detail there. I also noticed that there are these windows. I actually really like this, this glare that's happening on the helmet. But I wanna get rid of the windows. So that's gonna be the last step to clean up this image before we take sort of a pullback view and look at how we've done. Okay, So let's go in with our clone stamp tool and working with a small brush. I'm just going to try to get the most neutral area here. I'm even gonna take my hardness all the way down the most neutral area to just slowly get rid of anything identifiable as a window because I don't w...
ant anyone to look at this print and think, Oh, they were in a studio. That's not really the look that I'm going for. So I'm gonna try to fix it as much as I can, uh, in a short period of time, which might be quite challenging because this is a lot of intricate, um, work with clones stamping here. So maybe I'll do that later. Pretend it's gone. It will be. We'll get rid of those. Eventually. Let's take a zoomed out look. Okay, It's funny because as you edit, you may notice that you think that you've done something really extreme. But really you haven't You think that you've done something like, whoa, that was too much. And that's how I thought with the contrast, I thought, Whoa, she's too bright. Whoa, this is too much. Now I think it looks quite flat. So I'm gonna go in and add by clicking on my lasso tool I'm gonna add just selecting where I want to see there be more light right through that area. Feather will do 500 pixels and go back up. So we're affecting every layer. Okay, And Brighton and contrast, Great and might even try from the mid tones a little bit more. Okay, I really like how that's looking. I think it looks so evocative and really matches the Siris in tone right now. And I'm gonna have to check it against the other images because that's how we edit for a Siri's. So if I look at this, I'm gonna hit, save, I wanna pull up the images and do they match? So I just kind of going back and forth, back and forth. Does it match? Does it match? So the colors work, and I think that in general they dio I think that they're looking quite nice. It needs more finesse. I'm gonna probably play with the colors to make them slightly more neutral. But in general, I think this fits in great to the Samsara Siri's. So I'm going to move on to the second Samsara image
Class Materials
Student Practice Images (large 1.9gb zip file)
Ratings and Reviews
Brooke never fails to deliver. I found this course superb from start to finish. From exercising your creative 'muscle', demystifying taking self portraits, and showing that they don't have to be perfect before you begin editing, to walking you through her editing process and how to price your work. Brooke's enthusiastic personality and excitement about the work shines through it all. Definitely recommended!
Thank for fantastic motivating an very inspiring. The story telling and selling module was very helpful - thanks from Denmark
Thank you! Thank you! Thank you! Brooke for this amazing class. Inspired and so full of practical knowledge, this is the best class I've ever watched. You have given me the confidence to pursue what I've always been afraid to do. Watch this space!
Student Work