What Does Adobe InDesign do?
Daniel Walter Scott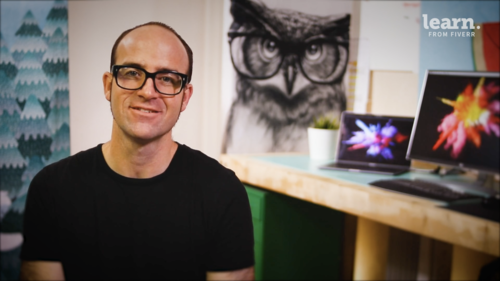 What Does Adobe InDesign do?
Daniel Walter Scott
Lesson Info
3. What Does Adobe InDesign do?
Lesson Info
What Does Adobe InDesign do?
now, what is in design basically? It's a big desktop publishing, it's like a big version of Microsoft word now. Microsoft word gets you to a certain level that never gets you to, that kind of pro level. Okay, it's quite intuitive, you can kind of teach yourself a bit of it. I've got of course a full course onward if you want to go check that out, that gets into a lot more of the detail. Okay. But in design is where you kind of wherein design finishes and we're sorry, where word finishes in design starts. Now if I am working in a design agency or a desktop publisher or marketing or communications place and I need to make a flyer a one page little flyer in design. If I need to make a series of business cards in design. If I need to make some corporate stationery in design Magazines, brochures, short ones, long ones. If I've got a 400 page book that I'm actually producing. Okay, in design is the place to go. It is by far the most essential tool in that kind of desktop publishing world. Th...
ere aren't like there are some like some of the products for adobe, there are direct competitors that are just as successful but in design doesn't have one. Okay, it has there's quite compay Jamaica which are kind of that they're just really old versions of in design, you can still use those things. Okay. And they do a similar sort of job but you'll find in terms of an industry tool. Getting a job and just yeah and designs the place to be for that type of work now that my friends, hopefully is what in designers.
Ratings and Reviews
I think Dan is very good at explaining and breaking down complex content. I like the way there are lots of small sessions which is good for keeping focus. I would advise anyone who does this course and is taking notes to label which session the notes are referring to as I have struggled to find a few looking back and this helped me. It really made me realise how much I didn't know and had been fudging. Thank you Dan I will be taking plenty more of your courses in the coming months it's been a great help.
Excellent course, instructor is great well spoken, clear and a great teacher. I highly recommend this class for beginners and those who learned indesign on their own.
Student Work