What if I can't find the InDesign file - can I open the PDF?
Daniel Walter Scott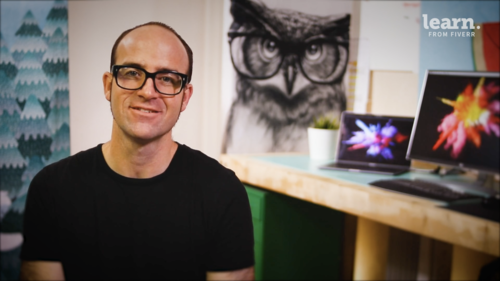 What if I can't find the InDesign file - can I open the PDF?
Daniel Walter Scott
Lesson Info
27. What if I can't find the InDesign file - can I open the PDF?
Lesson Info
What if I can't find the InDesign file - can I open the PDF?
Okay. Let's say we can't find the end design file. We only have the pdf. Can we open up the pdf in in design and start editing it. No. Okay. It's not possible. You can place it and it will stick it in like an image but you can't adjust it the way to adjust it. Is that hopefully your creative cloud subscriber and you've got something called Acrobat Pro or acrobat dc. If you don't have that installed, go and do that on my Mac here. There's a little icon apps and where is my mind called Acrobat dc. Okay, that's the current version of it. And if yours is not installed, install it. Ok. On a pc. I think the same little icon is in the bottom. Right, okay. And what you want to do is find your pdf, download it from your email or wherever you've got it and right, click it and say open with and make sure it goes into adobe. Acrobat now because this is the pro version and the paid version minds called Acrobat Pro dc videos says acrobat reader, it's not going to do any of this. Okay. Because your c...
reative cloud license user and it's going to work. And what we're gonna do over here on the right is one called edit pdf. Now don't get your hopes up too much, you can do additions, but you can't you can add images but you can't start swapping around and using it like in design. It's very, very caveman. Now, I'm going to make sure I'm on reddit along the top of their let's say are dress has changed, I can change it to 100. It's really slow and clunky and jumpy. Okay, so I can do that. No problem. Let's scroll down a little bit and you can see here, let's say I just need to change this or it's just a typo or price change. Jumpy, jumpy, that's okay. Okay, so you can do basic stuff in here. Basic formatting, You can add images, add text, okay, add text, click and drag out a box, adding text. Whoa, whoa, whoa. Okay, I'm still waiting for this to catch back up. Mine is a pretty hardcore Mac and it is a little bit here. It is, it's back. Okay, so that's kind of last ditch. You just want to make some basic amends and you don't have the in design file. You can do it here in acrobat pro. Now we've done an acrobat pro. This method works an illustrator often as well and illustrator has some pros and cons to it. It's a little bit harder to use illustrator if you've never used it before. But there's a little bit more formatting and layout changes. You can do. So try either this one, this is the easy version or adobe illustrator and opening your pdf in there and make changes. Alright, that's it for this video. I hope that's helped. Let's get into the next tutorial
Ratings and Reviews
I think Dan is very good at explaining and breaking down complex content. I like the way there are lots of small sessions which is good for keeping focus. I would advise anyone who does this course and is taking notes to label which session the notes are referring to as I have struggled to find a few looking back and this helped me. It really made me realise how much I didn't know and had been fudging. Thank you Dan I will be taking plenty more of your courses in the coming months it's been a great help.
Student Work