How do you change the tabs in Adobe InDesign?
Daniel Walter Scott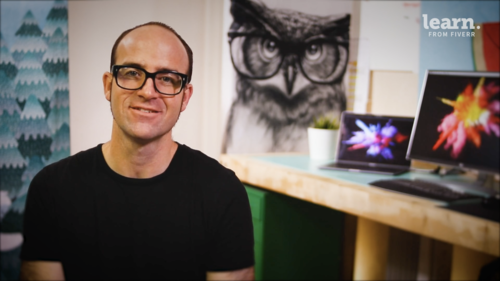 How do you change the tabs in Adobe InDesign?
Daniel Walter Scott
Lesson Info
72. How do you change the tabs in Adobe InDesign?
Lesson Info
How do you change the tabs in Adobe InDesign?
Hi there in this video we're going to look at tabs and in our case there's tabs in here but we want them to go from this to this, we're also gonna add leader dots as well. Okay, so let's go and do that now in this tutorial. Okay. To make tabs work first thing you need to do if if you're zoomed in and you can't see the top, see there's the top of my text box if I can't see that. Okay, it's gonna go a little bit wrong. So I'm gonna go up to type and go to tabs tabs. I love in design, I am a Fanboy of in design tabs is probably the hardest thing to use in here and probably not really greatly implemented. I like the way we do it okay, where it just ties it into this ruler on the top. But anyway, type hit tabs because I can't see the top of that box. Watch what happens. Okay, just kind of like randomly pairs in the middle of the page, not actually connected to the type box, you can you can see how the scroll up a little bit so I can see it and you can hit this little magnetic button here an...
d it will stick to the top. Okay, so just make sure you can see the top of the box, otherwise it can be really troublesome. So what I'd like to do is with my type too. I'm going to highlight all of the bits that I want to work with. Now there is actually a tab in between these, that's what the table of contents does for us. Okay so we just want to because you can see it's kind of lining up but there's not enough room so we want to put the tab way out here. So I've highlighted at all, I've gone to my magnetic button so it lines up and all you need to do is click in this that's slightly lighter gray area. It's a little bit difficult to explain but you can see where my arrow is wiggling back and forth. Okay, I want to click in there once you can see they all align up. Cool, you can move it around. Okay click and drag it a little bit. If it's not in the right place. The one thing you might find is you'll accidentally, if you don't clicking exactly on that tiny little blue arrow and you click just here, you can see you get two of them, you end up playing around with two of them and if you want to get rid of one, just click on it and delete on your keyboard. Don't do that, don't do that, click hold and drag it off. Okay and it will disappear. Cool so the next thing we need to do is I want to mess around with say the it's a little bit hard because these numbers are so far away, I want to add some dots like we saw at the beginning of this video and they're called leader dots and what you do is you highlight all of our text like we have, you need to make sure that the tab you're working with is highlighted. Mine is not click on this, it goes blue then where it says leader. You put in a full stop okay. Or a period hit enter. Okay. And you got these little dots that rushed across the page to join up the number. You can have other things I can put an underscore. Okay, now I find this a bit a little bit troublesome. Okay on the pro and I still can't make it work now. I think this might be just my version. I hope it is. You can I'm hoping you just delete this period. Okay. And type in and underscore what's happening for me is it's deleting all my text. Why is that happening? I'm not quite sure. I've played around with us a couple of times and it's still doing it. I'm sure with the next fix it it'll be fine. Okay, so let's try it one more time. I'm going to close down the tabs, I'm leaving this in here because tabs are a little bit fiddly at the moment. There are extra fiddly. So if you're finding them quite troublesome, it's not you, it's in design. Okay. Type tabs back open, click on that guy there to select them all again, grab you, make sure he selected, go to leader. I'm going to change it for an underscore hit return and it's working so you might have to close it go back in. Okay. I've used an underscore so you can see just a line joining them all. Okay, it's up to you what you'd like to do. I'm going to slip them all turn them back into a leader dot and it worked perfect. You can actually have anything like I'm not gonna do it. You can type in anything there of course. Okay, so underscores hyphens anything you want to kind of join those up. Last thing to do before we leave tabs close this guy down is we've actually changed the paragraph style here. I know we kind of haven't changed the front but we've added these leader dots and we've played with tabs and they were all included in the paragraph style. Like in the last video we looked at whenever you change it, you need to update the talk body. Okay? So let's go and open up window. Let's go and open up styles, paragraph styles and what we'll do is highlight it. All right, click talk. You gotta right click it. Okay and go to redefine style. That means that if I update my table of contents, it's going to add these leader dots back in and the tab. Otherwise it'll reset back to where it was on the left. Alright. That's going to be us for tabs
Ratings and Reviews
I think Dan is very good at explaining and breaking down complex content. I like the way there are lots of small sessions which is good for keeping focus. I would advise anyone who does this course and is taking notes to label which session the notes are referring to as I have struggled to find a few looking back and this helped me. It really made me realise how much I didn't know and had been fudging. Thank you Dan I will be taking plenty more of your courses in the coming months it's been a great help.
Student Work