How to add placeholder text & lorem ipsum & get a word count in InDesign
Daniel Walter Scott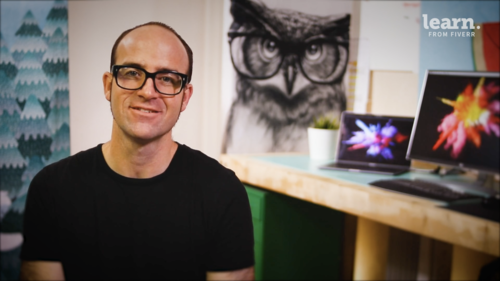 How to add placeholder text & lorem ipsum & get a word count in InDesign
Daniel Walter Scott
Lesson Info
39. How to add placeholder text & lorem ipsum & get a word count in InDesign
Lesson Info
How to add placeholder text & lorem ipsum & get a word count in InDesign
okay in this video we're going to look at how to bring in Lauren ipsum, okay. Or this placeholder text which is super useful when you don't have the copy yet, but you still need to work on the design. So let's go and do that. First thing to get Lauren ipsum is that I'm going to actually push this out of the way. Placeholder text is what it's called an in design. Most people call it Lauren ipsum, Okay. And I'm going to grab the type tool and I'm going to draw a type box that goes from this margin all the way to this margin and it's kind of like half the pages sh and I'm going to go up to type and I'm going to go down to fill with placeholder text and that my friends is how you insert this kind of mixed up latin words, they are actual latin words, but they're jumbled up and from a distance they look like proper language and why do we use them in design? It's mainly because you probably don't have the text yet and you need something in there to start picking fonts and styles and things. S...
o often when I was starting a project at the very same time, a copywriter will be starting the project. Okay, so I don't have the text yet. So I need to start styling it and I'll switch it out later on. The other times I'll do it is when I'm saying I'm pitching a design to a client and it's a concept and I don't want them getting into the minutia of doing copy changes. So I just go and pick some random text from their websites. I'll end up with meetings and instead of them talking about the design and what they like about that they end up kind of picking holes in the type, they say, oh you can't write that in there or that and there and it's hard to kind of say don't worry about the type OK. Or the text and its content. It's just the style we're looking at. So often Lauren ipsum is the way to go to get started though. I have had on many occasions people email me saying I don't speak latin or that it's broken and that the fonts aren't loading something's happening, you might want to just explain that you've used mixed up latin when you send the concepts, especially if it's going over via email so you've designed it and the copyrighting is happening afterwards. What you can do is work out what the word counters. Alright, so check the word count, you have your cursor flashing type tool cursor flashing in here anywhere. Go to window and go to info And that should after a second tell you this this is 347 words. Okay, so if you know 300 words are coming, you can kind of delete a few and get it down to 300 or you can reach out to the copywriter and say you need to be writing to these numbers okay, You need to write 2 to 347 roughly what you can do if you're being told how many numbers instead of trying to delete and add to try and get this word count out. A lot of people would just jump out to a website called lips um dot com Lipson.com here is an ugly sight but it's really usable. People use this one all the time. If you're a designer, click on words, say I need 500 words. Okay? And I'm gonna click generate Lauren Ipsum and that is exactly 500 words that I could use. I'm gonna copy and paste that into in design. Alright. Back to in design. Cool. So let's leave it there. And in the next video we'll look at getting us into columns and bringing in texts from say word, documents. Alright and bye. Bye.
Ratings and Reviews
I think Dan is very good at explaining and breaking down complex content. I like the way there are lots of small sessions which is good for keeping focus. I would advise anyone who does this course and is taking notes to label which session the notes are referring to as I have struggled to find a few looking back and this helped me. It really made me realise how much I didn't know and had been fudging. Thank you Dan I will be taking plenty more of your courses in the coming months it's been a great help.
Excellent course, instructor is great well spoken, clear and a great teacher. I highly recommend this class for beginners and those who learned indesign on their own.
Student Work