InDesign Tutorial Basics Class Introduction
Daniel Walter Scott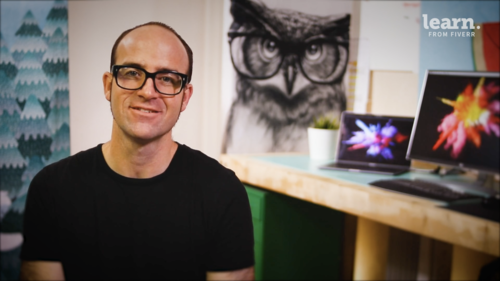 InDesign Tutorial Basics Class Introduction
Daniel Walter Scott
Lesson Info
1. InDesign Tutorial Basics Class Introduction
Lesson Info
InDesign Tutorial Basics Class Introduction
Hi there, my name is Daniel scott and I am an Adobe certified instructor for end design And welcome to my in design fundamentals course. Now I've been a freelancer on and off for about 18 years now so I know how important it is to add new tools like in design to your skill set. Now I've partnered with fiber for this course because I love what they've done for freelancers like myself our industry has changed so much and fiber has been a really big important part of that change Now. This is the in design fundamentals course. You don't need any previous experience in, in design or graphic design in general. We're gonna start right at the beginning and work our way through step by step together. We'll explore how to choose and use fonts like a professional. Working with images, will resize adjusting crop. We'll work through real world projects, starting with a simple and easy flyer to get us started. Then we'll work through a longer brochure company newsletter. We'll make business cards an...
d take control of a longer document, like an annual report. We'll work with color, picking your own colors and then working with corporate colors. Throughout the course, I set class projects. I'll give you the exercise files and the brief so that you can practice the skills while we're moving through the course. Now the goal of this course is to help you get the most out of fiber lifting your skills so that you can get an edge here on this amazing platform. So sign up now and I will see you in the end design fundamentals course, mm hmm mm hmm.
Ratings and Reviews
I think Dan is very good at explaining and breaking down complex content. I like the way there are lots of small sessions which is good for keeping focus. I would advise anyone who does this course and is taking notes to label which session the notes are referring to as I have struggled to find a few looking back and this helped me. It really made me realise how much I didn't know and had been fudging. Thank you Dan I will be taking plenty more of your courses in the coming months it's been a great help.
Excellent course, instructor is great well spoken, clear and a great teacher. I highly recommend this class for beginners and those who learned indesign on their own.
Student Work