Exercise files & Projects
Daniel Walter Scott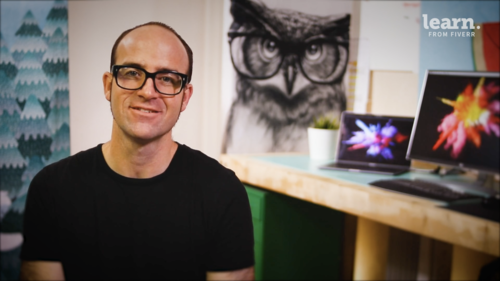 Exercise files & Projects
Daniel Walter Scott
Lesson Info
2. Exercise files & Projects
Lesson Info
Exercise files & Projects
right. The first thing we're going to do to get started is to download the exercise files. If you haven't done that already, it's in the previous video, so go back one and download those. The other thing we're going to do is to make sure our workspaces all looking the same yours looks like mine to do that. I'll jump into the computer real quickly now and show you how to do it. Okay, So we need to make an adjustment in design just the way it looks and design has made a little update in the new version. They've updated the workspace so we just need to make sure we're all on the same view so that we can follow along easily. So everyone open up in design and open up any documents. So file new document, click on print and just click on any of these. I'm going to use us later. So this is the view that you see now in the latest version. But this entire course was filmed in the slightly different workspace. It's not going to change anything we do in the course. But what you need to do is go up...
to window, go to workspace and go to this one here. It says essentials. Classic, click on that and it goes back to how this will look throughout this course. One other thing too quickly, double check is go to window, go to workspace and once you've got this tick next to essentials. Classic, go to reset essentials. Classic. Just kind of re jigs it all to make it look like the rest of this course. All right, so let's jump out to the real me to discuss the last steps for getting started. Another thing to mention here is that throughout the course of giving you images to play around with and use and if you want to use those kind of professionally in your own work though, you're going to have to go off and buy the license. They're not just free to use if you do like an image and you want to start using it, you can jump out to adobe stock and license license that image for yourself. And another small update for the courses that during the course um I say things like share it on the website here. The website has changed a little bit so it is best to share your work and anything that you've done any of the projects that I set for you on social media rather than on the website itself. Okay, I'll say things like put it in the comments so don't do that. Put it into social media and the best way to kind of make sure that I get to see it is to make sure you tag fiber okay and on twitter that is at Fiverr and the same with instagram, it's at Fiverr for me personally tag me as well. I'd love to see your work on instagram. I am bring your own laptop and on twitter, I am dan loves adobe. Alright, that is it for getting started. Yeah, let's actually get started now.
Ratings and Reviews
I think Dan is very good at explaining and breaking down complex content. I like the way there are lots of small sessions which is good for keeping focus. I would advise anyone who does this course and is taking notes to label which session the notes are referring to as I have struggled to find a few looking back and this helped me. It really made me realise how much I didn't know and had been fudging. Thank you Dan I will be taking plenty more of your courses in the coming months it's been a great help.
Student Work