Where can I find free images & icons that I can use for my business
Daniel Walter Scott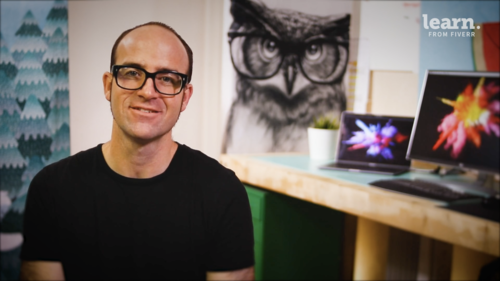 Where can I find free images & icons that I can use for my business
Daniel Walter Scott
Lesson Info
65. Where can I find free images & icons that I can use for my business
Lesson Info
Where can I find free images & icons that I can use for my business
Hi there in this video, we're going to look at free images and by free, I mean commercial use free so you can use them for work and business. Okay, so this is the thing we looked in the last video called Adobe stock and it costs around $10 to about $30, depending on the license you need. Okay, so let's look at free stuff where there's no budget. So free images is probably one of the most popular free images with an S dot com. Okay. And here I'm going to type in flowers and you will find a lot of good quality images. Now when using the site, you need to ignore all of these images because these are paid ones, they kind of put them over here as ads. It's how the site makes its money. Okay. And what you need to do over this site is relevancy is fine. Okay. It's given me good images, but I find I get better quality results. If I get most downloaded, it brings the ones to the top that are being downloaded the most. Okay. And I often find the quality can be better. Okay. In this case maybe it...
's not as great. But trust me, you'll find switching it from relevancy to most downloaded often works. Okay. And what you want to do is now one of the things is that all the image sizes are a little bit different. Okay, so you want this one here, you click on it, you'll see that it is a certain size. You can't get a massive one. Sometimes sometimes they're a little bit smaller. You click download. Okay, you're going to have to sign up. It's free. Okay, You can see it is 1200 pixels across. Not huge, but sign in and download. It's free to sign up. And that's a good place for free images. It's another place you can go is go to Google. Okay. And let's type in roses. Okay. But let's go to images. Okay. Now you can't just pick any of these images. Why? Because you don't have the license to use them. But there is an option in here to search by images that have licenses to use commercially and it's under settings and you can say no under settings. Go to tools. Okay. So I've clicked on images, clicked on tools and it says user rights and I can say labeled for reuse or reuse with modification. This means I can use it as is this means I can use it but also go and doctorate and something like Photoshop. These ones here can be used if you're non commercial use. So maybe education or news. Okay. But more than like you you're probably gonna need one for commercial use. I'm gonna go label free use and you'll find there's good quality stuff in here. What you also might do is go to where it says size and say, I don't want the large ones because I don't want to deal with low quality stuff. Okay, so free images or using google images to get commercial use stuff. Now let's move on to icons Now, icons there is a lot online of free stuff. Most of it's kind of junky clip art from the nineties. But I like this site here called icon finder. Okay. Because let's say I need an icon for a leaf. And what I can do is make sure over the side here. Okay. By default it doesn't have any of these things turned on. It's just because I've been working on this before. So I'm going to try and go back to how it is by default. Any any any this is what it looks like. There's lots of them here. Now if you do want to pay for an icon totally help this side out. You can spend a dollar. Okay, on an icon. That's fine. But let's say you're doing it in super budget. Let's go to free. Okay. And where it says license type. You want to pick this one here for commercial use but with no back link. This one here says commercial use. But you have to add a link to the site somewhere in your document to say that that's where it came from. So I'm going to go to no back link. Okay. And these are all the icons that I get to use for free. Commercial use. It's not as many. Okay. And there's different things like if I clean the word home, I need a home icon. Same commercial use. Okay. Say it needs to be any, doesn't have to be victor. There is a lot to pick from. What I really like about icon finder. Is that often a part of groups? Let's say that I decide that I really like, I don't even know what that is. Let's say that I really like this icon here. I don't, I'm just picking randomly, pick one then pressure that one. The terrible one. You can see that. It's actually part of another group of icons. So probably not that great. Let's look at this one. Another terrible one. But you can see it's a group of other free dad used commercial fonts commercial icons. So it means that often if you're looking for one icon, you'll need a group of them so that my friends is free images and free icons. Let's move on to the next video.
Ratings and Reviews
I think Dan is very good at explaining and breaking down complex content. I like the way there are lots of small sessions which is good for keeping focus. I would advise anyone who does this course and is taking notes to label which session the notes are referring to as I have struggled to find a few looking back and this helped me. It really made me realise how much I didn't know and had been fudging. Thank you Dan I will be taking plenty more of your courses in the coming months it's been a great help.
Student Work