77. Class Project - Ink Splats
Daniel Walter Scott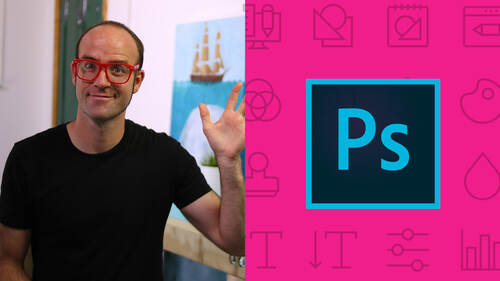 77. Class Project - Ink Splats
Daniel Walter Scott
Lesson Info
85. 77. Class Project - Ink Splats
Lesson Info
77. Class Project - Ink Splats
Hi there. This class project is more of an experiment. I'm not looking for amazing final finished something or other. I want you to exploit the different brushes. Drop questions if you've got questions about the brushes because there are so many in there. I guess I could make 100 videos on the different brushes. But for this essentials course we're going to let you experiment Now in your exercise files. There's one called 03. That'll be your experiment file. Thank you florian in your class projects file there is use you don't have to use that image. You could use your own Okay. But I want you to just play around. Okay. Make sure you're doing everything on its own layer so you can turn it back, turn it off, not destroying the bottom layer. Experiment with the different brushes and potentially type as well. And yeah, and then share them with me. I'd love to see what you do here. Even the assignments or on social media instagram is probably best. And I am bring your own laptop. You know t...
hat already though. Alright, next video. Once you've done your homework, I'll wait here
Ratings and Reviews
Adobe Photoshop Fundamentals is very useful for a photo editor. I learned very important tricks from this course.
Student Work