Class Project - Selecting Hair
Daniel Walter Scott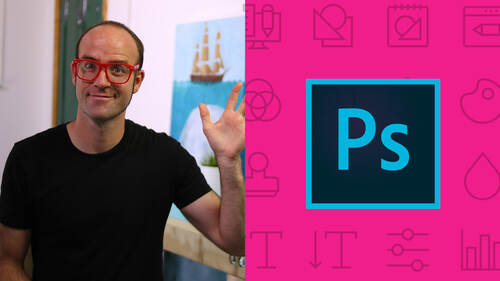 Class Project - Selecting Hair
Daniel Walter Scott
Lesson Info
39. Class Project - Selecting Hair
Lesson Info
Class Project - Selecting Hair
Hi there it is class project time basically it is practicing what we learned in the last video tutorial. I've picked an image for you. This one's by timothy paul smith, It's an unflashy image but you can use your own But this one here is a really good kind of I guess example of something that's not shot in the studio, the lighting is a lot more contrasting and natural. A really good image to practice on. So I want you to mask it out and put it onto your own background so you can find a background on either unspool ash or through google images. And here are the tasks. So I've built a class projects file Okay, it's his word doc. You can go check it out if you're if you can't remember what you need to do. It is in your exercise files Okay. Under projects and there it is class projects. If you open that up, you'll get to hear this is what I want you to do, open this image, make your initial selection with the quick selection tool. Use that select and mask we learned in the last video to fi...
x the edges, add it to another background that you find in, depending on the background you might leave it as is but you might do some drop shadow or play around with the levels to get them to match and then like always I'd love to see what you did so share them on the site or share them with me on instagram. I am Bring your own laptop, tag me in, love to see what you do. Alright, so that's it, Photoshop lovers. I will see you in the next video right after you do your homework. Go on, go do it. Bye now.
Ratings and Reviews
Adobe Photoshop Fundamentals is very useful for a photo editor. I learned very important tricks from this course.
Student Work