Before you Start this Adobe Photoshop CC Tutorial
Daniel Walter Scott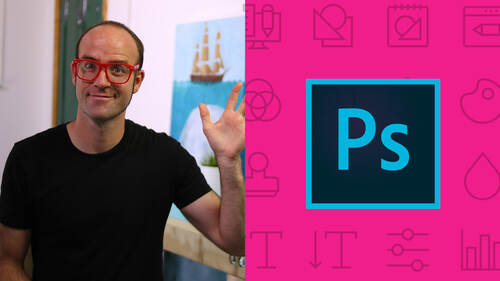 Before you Start this Adobe Photoshop CC Tutorial
Daniel Walter Scott
Lesson Info
2. Before you Start this Adobe Photoshop CC Tutorial
Lesson Info
Before you Start this Adobe Photoshop CC Tutorial
Hi there it is time to get started. The first thing you need to do is download the exercise files. Now if you haven't done that already it should be in the previous chapter so go back one, download the exercise files and we can move on throughout the course as well. I've given you lots of stock images to use and practice on. Okay now if you want to use those for your own work okay, commercially you need to go and license those images they're not free to use. Okay so if you want to license them and use them in your own work go to adobe stock and you'll be able to download them and pay for them and use them. The other thing to do is that throughout the course I made a little change throughout the course I've gone through and said share your work here on the website now we've made a little change to that. It's a lot easier just to share via social media. So if I say share on the website and what I really mean now is to share via social media it's just a nice and easier way to give feedbac...
k. Okay and to share via social media is fiver okay at Fiverr at both twitter and instagram so make sure you tag us there also tag me personally on instagram I am bring your own laptop and on twitter I am dan loves adobe. Alright that is us getting started. Let's jump into the course
Ratings and Reviews
Adobe Photoshop Fundamentals is very useful for a photo editor. I learned very important tricks from this course.
Student Work