Deliver Page: Overview
Casey Faris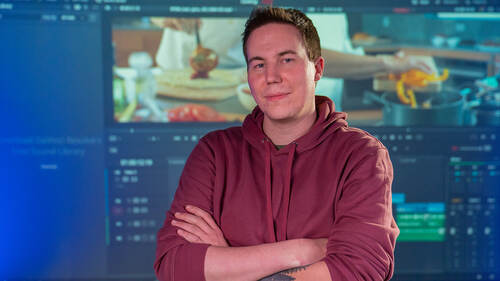 Deliver Page: Overview
Casey Faris
Lesson Info
31. Deliver Page: Overview
Finally, Casey shows you how to use the Deliver page to export your masterpiece.
Lesson Info
Deliver Page: Overview
Now, let's take a look at the very last page in Resolve, which is the Deliver page. Anytime that we're ready to render, all we have to do is just have whatever we want to render open, and switch over to the Deliver page at the very bottom of our screen. And that will open up our timeline here in the Deliver page. Now, the big idea behind the Deliver page is, this is where you set all of your settings, and make sure everything is perfect for whatever you want to output. Whether it's audio, video, whether it's something for YouTube. Just kind of whatever it is, you can set all of those settings for your output in the Deliver page. And what's really cool is you can make multiple different outputs, so you can render something for YouTube and for archive, and for audio and whatever you want, all just in one foul swoop.
Class Materials
DaVinci Resolve - 17 Shortcuts.pdf
Ratings and Reviews
I'm glad to see the DaVinci Resolve courses have been added to Creative Live. Casey Faris does a great job with his teaching. In this course he clearly explains the layout of each page and shares example workflows for each. It's really good as an intro to Resolve.
Helpful class if you are interested in DaVinci Resolve. Casey Faris presents the information clearly and doesn't waste time. Looking forward to his Color Correction and Fusion classes.
Made navigating through Davinci an exciting thing to do! Great work!
Student Work