Software & Hardware Needs
Casey Faris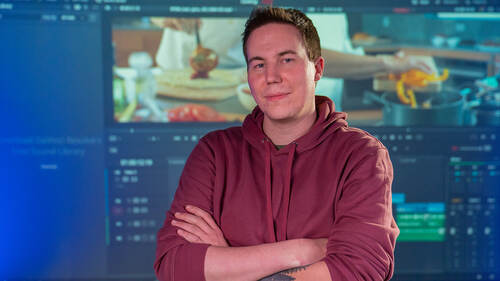 Software & Hardware Needs
Casey Faris
Lesson Info
2. Software & Hardware Needs
Lesson Info
Software & Hardware Needs
So before we get started, it's pretty important that you have kind of the right setup here. Now, you don't need a whole lot. You do need a pretty powerful computer to be able to run Resolve. I recommend either a newer Mac or something like a gaming PC, something that has a pretty good graphics card because it does take quite a bit of resources. That said, you can download the free version and try it out on whatever hardware you have and just see how it works. The other thing you'll need is of course, a keyboard, and this is pretty important. I really recommend a three button mouse. The reason for that is because this scroll wheel will do a lot of things inside of DaVinci Resolve, both scrolling up and down as well as clicking the button for the scroll wheel. Now, this is really easy to skip over, but don't skip over it. A mouse with a scroll wheel that you can click is probably the best tool when it comes to Resolve. If you don't have one, go and get one. I'll wait. Did you get one? Yo...
u didn't just awkwardly watch me this whole time. You must already have a three button mouse. That means everything's gonna be okay. Good. For instance, this Mac has quite a bit of memory. We have pretty good graphics card, eight gigabyte graphics card. That's a pretty good system to be able to run Resolve and about what I would recommend these days.
Class Materials
DaVinci Resolve - 17 Shortcuts.pdf
Ratings and Reviews
I'm glad to see the DaVinci Resolve courses have been added to Creative Live. Casey Faris does a great job with his teaching. In this course he clearly explains the layout of each page and shares example workflows for each. It's really good as an intro to Resolve.
Helpful class if you are interested in DaVinci Resolve. Casey Faris presents the information clearly and doesn't waste time. Looking forward to his Color Correction and Fusion classes.
Made navigating through Davinci an exciting thing to do! Great work!
Student Work