If You Forget Someone's Name
Daniel Post Senning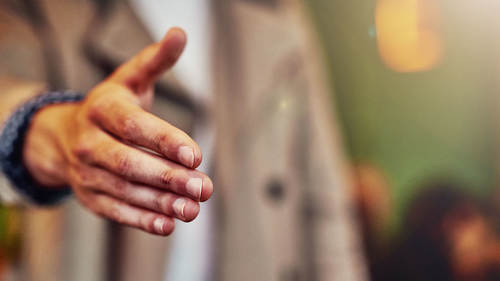 If You Forget Someone's Name
Daniel Post Senning
Lesson Info
4. If You Forget Someone's Name
Lesson Info
If You Forget Someone's Name
What about the really awkward introduction? The one where you've forgotten someone's name. Admit your predicament, apologize and move on. I'm so sorry. I know that we met last week but I forgot your name, could you remind me so I can make an introduction here? And then don't dwell in that uncomfortable or awkward territory, move on. What about another version of that awkward or embarrassing situation? When you've mispronounced someone's name, or you've gotten someone's name incorrect. Well, there's another version of this little equation, you admit your predicament, apologize and repeat it correctly. These are both mistakes that happen. They're not impossible to overcome. The bigger mistake happens when you try to avoid making an introduction because you've forgotten someone's name. And now you're participating in that rudeness of failing to introduce people to each other. The business card is often a part of a self introduction, or an introduction that's made in a business context. Th...
is is one of those places where international manners has started to inform American manners. The business card became less important when we did more digital exchange of information, but as international standards have informed American manners, more and more frequently you're seeing people exchange business cards with a little bit of formality. That they take care with the exchange, that you present a business card with two hands, that you receive a business card with two hands. That you read it and notice what's on it, you notice the quality of the paper, the design of the card, that you don't immediately put it away by stuffing it in your pocket. That if you're conducting business in a context where you're likely to be exchanging cards, you might even have a case or a plan for what you're going to do with business cards, maybe you're gonna put them inside a jacket pocket that's designed for this.
Ratings and Reviews
Going through all the details of meeting and greeting, Dos and Don'ts. Very usefull and reassuring.
Student Work