The Art of Meeting and Greeting People
Daniel Post Senning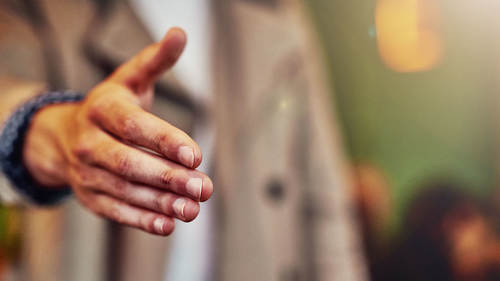 The Art of Meeting and Greeting People
Daniel Post Senning
Class Description
A first impression can make or break a relationship. If you come off as awkward, rude or silly when you meet someone, that could spoil the connection forever. But if you appear kind, confident and witty, you'll have the person in the palm of your hand.
This course tackles the ins and outs of introductions, first impressions, and initial conversations, so you can walk into potentially difficult situations feeling confident, knowing how to act and never at a loss for words.
In this class, you'll learn how to:
Introduce yourself and others gracefully.
Extend and build on introductions.
Know what to say and what not to say in conversations.
Listen to people so they know they're being heard.
Shake hands properly in the era of hugs and fist bumps.
Handle a situation where you don't know or forget someone's name.
Make conversation that's safe but interesting.
Manage potentially controversial topics like politics and religion.
Discuss personal topics that require the most care and tact.
Ratings and Reviews
Going through all the details of meeting and greeting, Dos and Don'ts. Very usefull and reassuring.
Student Work