Your Social Media Bootcamp
Jasmine Star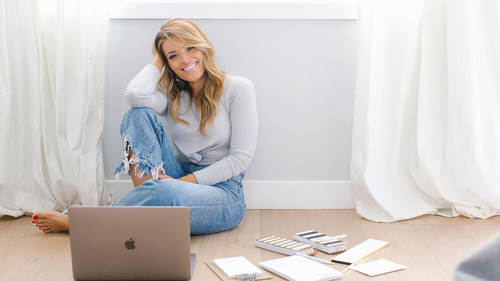 Your Social Media Bootcamp
Jasmine Star
Class Description
Short on time? This class is available HERE as a Fast Class, exclusively for CreativeLive subscribers.
AFTER THIS CLASS YOU'LL BE ABLE TO:
Improve the visibility and exposure of your business
Set a 30-day marketing plan that increases your engagement
Create content that represents the value of your brand
ABOUT JASMINE'S CLASS:
Are you a small business owner, entrepreneur or a brand enthusiast looking for a social media transformation? In this course, Jasmine Star, gives you the skills to dramatically improve and grow your social media marketing to work for you. Utilizing some lucky entrepreneurs, Jasmine will lay everything out on the table- from how to develop a plan, how to consult and create with a brand photographer, and how to show up with the content on days you think you have none. Jasmine will teach how to grow your audience with more than just numbers, but an engaged community that leads to sales.
WHO THIS CLASS IS FOR:
Small business owners
Brand photographers
Entrepreneurs
ABOUT YOUR INSTRUCTOR:
Jasmine Star helps entrepreneurs build a brand and market it on social media. After quitting law school, she picked up a camera, built an internationally recognized business, and teaches others how to do the same. In addition to chasing wild dreams, Jasmine works with her husband and grumpy dog, and you'll likely find her walking her hometown streets of Newport Beach, California with a box of gluten-free donuts.
Class Materials
Styling Lay-Flats (1.0gb video file)
Shooting Personal Branding Portraits (1.2gb video file)
Product Styling and Photography (1.0gb video file)
Shooting Family Portraits (1.1gb video file)
End of Day One Thoughts (230mb video file)
Business Assessment (345mb video file)
Growth Numbers (168mb video file)
Shoot Checklist & Prop Ideas
How to Create Your Dream Customer Cheat Sheet
Ratings and Reviews
AMAZING!!! Jasmine Star is not only an inspiration but also a GREAT teacher! Her system works!! I have benefited so much from her previous courses and I am SO excited to implement what I have now learned in this course. Thank you Jasmine for all you do! Thank you for caring about the success of others. You empower others to overcome their fears and need for perfection. You also empower them to reach to the next level in their business. Thank you, Thank you!! -Nancy Pauline Photography-
And incredible class, so meticulously worked out & prepared to make it as legit as any online class can ever be. The amount of work CL team & J* has put into making this workshop is mind blowing. The idea of picking 2 businesses, working on their social platforms for 30 days exactly on the lines of what she has taught here and then presenting the stellar outcomes as proof is just incredible. I guess there is rarely any tutorial out there on the web that has put up such efforts to walk the talk & show that it is doable. And the way J* has laid it out makes this doable by anyone! Jasmine isnt the nerdy type, she knows the rules of game & plays it with heart & wins it like a boss. Am a super fan of her for exactly this reason. However, max content is focused on Insta, and little focus on FB. Her energy is vivacious, you cant doze off while she is talking. She talks like Ferrari on nitro boosters, even when she is giving impromptu suggestions or replying questions on the fly. Thankyou so much CreativeLive for everything you do and Jasmine you da boss! Wrote a lot, but this class deserves. The 1st day's lessons alone are worth the class price. Highly highly recommended.
That was so cool.. What a great learning tool and knowing you not alone in the world of " LETS DO IT " Thank you so much and yes I would totally recommend (balling on a budget right now but will get this a.s.a.p. when done) thank you J" your the best XOXO ONE GIRLS PARTY
Student Work