Introduction to Location Shoot
Frans Lanting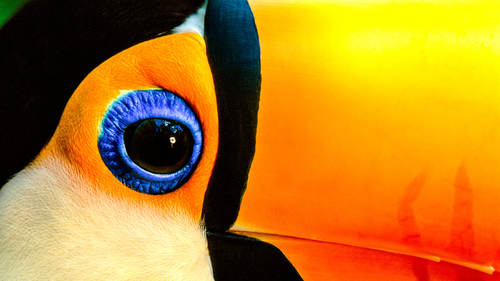 Introduction to Location Shoot
Frans Lanting
Lesson Info
2. Introduction to Location Shoot
Jump right into the on-site lessons with this quick intro lesson. Learn the three essentials you need to photograph birds.
Lesson Info
Introduction to Location Shoot
we're going to start the first video. I'm going to give you a brief introduction to the three main ingredients in bird photography. Shall we roll it? Hi, I'm Frans Lanting and I'm here to share the Judy are to photographing birds. I'm in a special location. Behind me are thousands of migratory birds. And I'm joined here by two students who are just as excited as I am about photographing them. What does it take to capture great photographs of birds? First of all, you need to understand the birch themselves and the places where they like to be and how you can approached him. And I've done that for all of my life. I've captured birds all over the world, but every place is different and every bird is different. Secondly, you need to have the right gear. I'll be demonstrating different cameras and lenses and other accessories that are specific to bird photography. I'll show you the best settings to apply to your cameras and all these other things that come via digital photography these days...
. You have to be grounded in your cameras. You need to understand the technology. But the technology, in my opinion, is just a means to an end because ultimately and that's the third part of this course, you need to apply the technology creatively. I'll be sharing creative concept with you that are connected to get the cameras and the lenses, but that will take your bird photography to the next level.
Ratings and Reviews
I was privileged to be in the studio audience for Frans Lanting's Art of Photographing Birds course, and it was amazing. The morning was a perfectly pitched lesson on the technical aspects of bird photography, intermixed with Frans's own photographs and excellent videos of him working in the field. The afternoon focused more on bird behavior, composition, and artistry, and was even more delightful. If you know Lanting's photography you already know about his ability to find unusual perspectives on the world. What really shone through in the class was his love for wildlife and especially for birds. His knowledge of natural history is as amazing as his photography, and I loved the message that to take great photographs of birds, one needs to understand them and their behaviors. I've admired Lanting as a photographer for decades. Today I learned that he is an equally talented teacher. I'll be purchasing all of his CreativeLive courses. Thank you, Carl Bergstrom
Amazing class! Mr Lanting is charming and full of knowledge about birds and of course photography. In every moment of this course you can see his great passion and love for these flying creatures. The course is full of tips for photographers who want to start capturing moments of birds life. Awesome!!!
Great class, very inspiring. Packed with great tips and beautiful imagery. Frans is a great instructor. I enjoyed watching this class a lot, and will watch it again!
Student Work