Introduction
Frans Lanting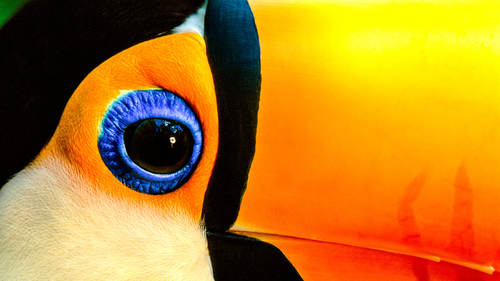 Introduction
Frans Lanting
Lesson Info
1. Introduction
See how Frans went from a boring bird snapshot to intimate images of birds. Meet the instructor and learn what to expect during the course, including an overview of the different types of bird photography from flying birds to close-ups of feathered friends.
Lesson Info
Introduction
Good morning. Good evening. Good day. No matter where you are, I welcome you to this course about bird photography. I love birds, and I've been photographing them for many years, and I'm gonna share. But you, my secrets, my techniques, some of my favorite gear. And I'm gonna show you many different ways in which you can photograph birds. We've got four sessions for you in the first session. I'm gonna start off with one of the worst bird photographs you've ever seen. I made this photograph many years ago, and everything is wrong about it. The bird is far away, The exposure is not good. And I was so passionate about these little shorebirds. But I really have no clue how to photograph them. And I'm showing this picture to you because I imagine there's quite a few of you watching this course right now who are in a similar position. You're passionate about birds, but your techniques and your gear isn't quite a match yet for your passion. It took me a while to get to this stage where I was a...
ble to get up close and personal with that same kind of shorebird known as a Sanderling, and this is the strategy that I used. I put myself Sorry, we need to go back on more. I put myself flap out on the beach in order to let the birds get used to me. I made myself small, and I revealed myself, and I let the birds decide to approach me. Now. That took a few hours, but the results paid off. Here I'm lying flat on the little mattress, and I use an eye patch to reduce the glare of hold the light of his bouncing back from the beach into my eyes. And I still use that little gadget from time to time. Simple gear of 500 millimeter Maryland's at the time. But this strategy became part of my approach to photograph birds, and I applied at time and again in other situations. Here's a flock of shorebirds in a lagoon in Mexico, same technique just approaching the birds very quietly, very slowly until I got medium range. You can photograph birds in so many different place. You could do portraiture. I like to show them as individuals. I like the work with birch in flight. It's uniquely challenging and uniquely rewarding this is a McCall streaking across the jungle. And I'm actually above the birds and I'm gonna show you how I did that picture later on. Bird behavior is another way in which you can enter into the lives of birds. But that requires that you learn mawr about what they do and how they do things. Virgin Flocks is yet another way in which the photograph birch and this is when the go from individual birds into burgess patterns. And then we take the next step and we start looking at Bert's designs. Birds air. So graphic there, plume. It is amazing. And from time to time, I like to do detailed close ups of bird feathers and Bird X and going to show you Maura, about the techniques that I apply there. Birds are everywhere. We intersect with their lives everywhere on the planet, and I'm really interested in drawing those connections out between birds and people. Whether they're negative, as in the case of this road kill barn owl over there, they're positive going to show you some images and tell you some stories about that. We're gonna be talking about birth here in the studio, will talk about gear will talk about techniques and other things, and we're also going to go on location. We've pre recorded a number of videos. Denver may during a field trip to a wildlife refuge in California, and we're going to show you those throughout the day and never going to end the program. Video review of images that have been submitted by photographers from all over the world and I have all examined them, and I'll make some comments about the technique, the aesthetics at Shetreet.
Ratings and Reviews
I was privileged to be in the studio audience for Frans Lanting's Art of Photographing Birds course, and it was amazing. The morning was a perfectly pitched lesson on the technical aspects of bird photography, intermixed with Frans's own photographs and excellent videos of him working in the field. The afternoon focused more on bird behavior, composition, and artistry, and was even more delightful. If you know Lanting's photography you already know about his ability to find unusual perspectives on the world. What really shone through in the class was his love for wildlife and especially for birds. His knowledge of natural history is as amazing as his photography, and I loved the message that to take great photographs of birds, one needs to understand them and their behaviors. I've admired Lanting as a photographer for decades. Today I learned that he is an equally talented teacher. I'll be purchasing all of his CreativeLive courses. Thank you, Carl Bergstrom
Amazing class! Mr Lanting is charming and full of knowledge about birds and of course photography. In every moment of this course you can see his great passion and love for these flying creatures. The course is full of tips for photographers who want to start capturing moments of birds life. Awesome!!!
Great class, very inspiring. Packed with great tips and beautiful imagery. Frans is a great instructor. I enjoyed watching this class a lot, and will watch it again!
Student Work