How to Give Impactful Feedback
Cory Caprista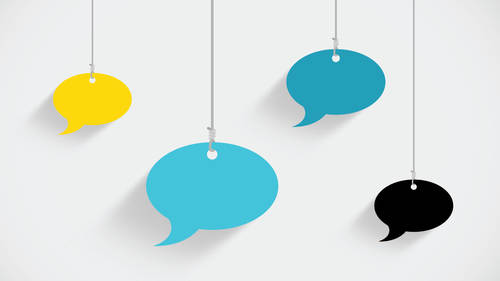 How to Give Impactful Feedback
Cory Caprista
Class Description
As a manager, one of the most important things you do is give feedback to your team members. It's hands-down the best way to ensure they can learn, grow and thrive in their professional career.
But giving good feedback is no easy task. It can be uncomfortable when there's an issue of concern, and it's difficult to strike the right balance between positive encouragement and constructive critique.
This course will guide you through the difficult terrain of giving and getting feedback so you can build a positive team culture that emphasizes improvement, learning and progress.
In this class, you'll learn how to:
Get over your fear of not knowing how to do feedback right.
Be comfortable giving and getting feedback.
Avoid burying your feedback under a mountain of compliments, kindness and sugar and instead let your message come out loud and clear.
Refrain from being too blunt and emotionally disconnected, and avoid doing unnecessary harm to the receiver.
Class Materials
Cory Caprista - How to Give Impactful Feedback Workbook
Ratings and Reviews
This is not a life changing topic, and it seemed like a lot to have an entire course around it, but I think he did a VERY good job covering the basics. He teaches well, engages the audience, gives good examples, coaches the audience, etc. I can tell he would be good at giving feedback. Nice contrast to horrible class I did yesterday called FOCUS where the teacher only talked about himself, his books,his goals, his vision, his life, his family, his books again, his friends, his friends' books, more about his books (yes I repeated the books bit because it was that excessive in the course). So in contrast to the all over the map class called Focus (the class "Focus") that was neither focused nor about focus, this class on giving feedback was focused on giving feedback, well delivered and interactive. : ) (only mentioning the other class here because the system did not let me review it online)
I really enjoy this course. I found it really helpful. The knowledge and techniques he shared are simple but with a lot of impact! His charisma and way of explaining the concepts makes the course really pleasant! Thank you Cory for sharing this information and for the energy you share with your audience!
AngelDesignz DigitalMedia
Cory Caprista, did a really great job! He kept me engaged and wanting to hear what he was going to say next. This was very personable and not a boring structured long drawn out process. Some of the things he spoke about were things We should all know anyways, if we are tasked with employee reviews however, there was other great information given as well. I would a more indepth discussion though I know the time slots are limited. for me I would and now have :D recommended this video. I love how he also touches a bit on people who have anxieties about being on the other side of the review... Great job!
Student Work