Become An Inclusive Presenter
Kimberly MacLean, Sammy Wegent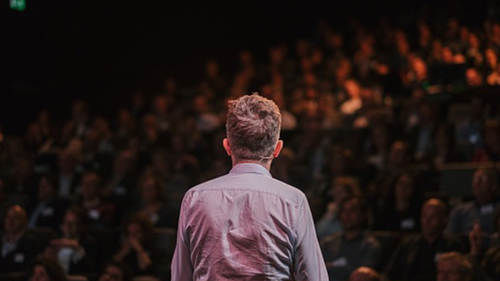 Become An Inclusive Presenter
Kimberly MacLean, Sammy Wegent
Class Description
Being a great public speaker isn't just about knowing how to talk, it's also about knowing how to listen. It's about being inclusive, which we define as creating an environment where everyone is equally respected and valued. And it's about being empathetic, which is essential to creating a genuine feeling of inclusion.
In this course, we'll explore simple yet effective ways you can build equilibrium in a room and on your team, become a better listener, and demonstrate empathy. By using best practices from improvisational techniques, you'll be able to connect more fully to colleagues, customers and others in your life. In a world where disengagement is reinforced by our smartphones and the internet, it's more important than ever to find ways to re-engage.
In this class, you'll learn how to:
Demonstrate active listening and empathy through eye contact, facial expressions and body language.
Conduct more inclusive online meetings.
Actively listen to hear rather than simply listening to respond.
Be present in the moment rather than jumping ahead or going internal and missing the opportunity to connect more fully with others.
Use your voice to amplify other voices (for extroverts) or find space/take agency to speak up (for introverts).
Adapt to your audience.
Share the floor.
Class Materials
Become An Inclusive Presenter
Adobe Stock - Get Started
Ratings and Reviews
Student Work