Getting Started with Watercolor & Gouache Paints
Mary Jane Begin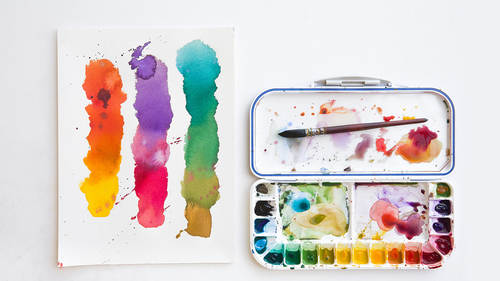 Getting Started with Watercolor & Gouache Paints
Mary Jane Begin
Class Description
Are you interested in working with watercolor and/or gouache paints but not sure how to get started? In this course artist and illustrator, Mary Jane Begin will introduce you to the world of watercolor and gouache paints. This class is perfect for beginners looking to learn the basics of the medium in order to begin a painting practice. By the end of this course, you will be equipped with the know-how to pick up a brush and start experimenting with watercolors and gouache!
In this class you'll learn:
All about the different types of watercolor and gouache paints available on the market and how they work
Which brushes and papers to use with those paints
How to begin making simple marks and shapes to familiarize yourself with the medium
Thank you to our sponsor


Ratings and Reviews
I really enjoy Mary Jane Begin's style of teaching--I have a degree in Fine Art and have been painting for years, but think she does such a good job of building on the basics and encouraging play. Get your supplies ready ahead of time, if like me you want to play along. Thank you!
Awesome class! Awesome instructor! Exactly what I was looking for, and highly recommended. :-)
Fantastic class - so informative and inspiring. After watching the lessons, I picked up my watercolors and started playing around with some of the covered techniques. Highly recommended!
Student Work