Fujifilm X-H1 Fast Start
John Greengo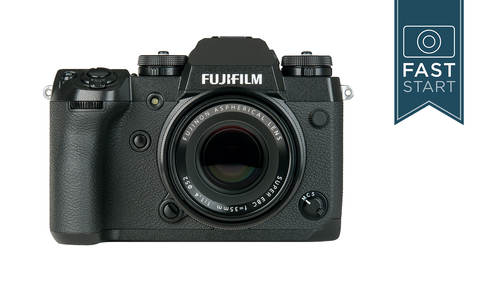 Fujifilm X-H1 Fast Start
John Greengo
Class Description
Get the most out of your new Fuji X-H1 camera with this complete step-by-step walkthrough of the camera's features. This camera has gotten great reviews as being the best of the X series mirrorless cameras. You'll learn why this camera is highly sought after by enthusiasts and professional photographers alike. Join expert photographer John Greengo as he gives you all the information you need to understand the camera's buttons, menus, and functions.
In this Fast Start class John will show you how to use:
The new shutter which can work mechanically, electronically or with an electronic first curtain
The new focus stacking option for infinite depth of field
Fujifilm's first 5-axis in-body image stabilization
The new video features with slow motion and time lapse capability
John is a CreativeLive veteran instructor and an experienced photographer with over 50 Fast Start classes in the CreativeLive catalog. With his experience in analyzing camera manuals, he will discuss the complete breakdown of your camera's exposure, focus, metering, video and more. After this class, you'll be able to use your new Fuji X-H1 with confidence.
Class Materials
Fuji X-H1 Recommended Settings
Ratings and Reviews
I have been thinking about buying this camera. After watching this class I know that I have made the right decision. John is fantastic! Previously I have watched a random assortment of youtube videos by self-proclaimed experts. It turns out that many of the things that these so-called experts have said about this camera are simply wrong. John is the real deal. He goes in depth for every function and explains everything very clearly. His graphics are wonderful, he obviously spent a huge amount of time on preparation. If you have this camera and want to understand it better, or are thinking of buying it, I highly recommend this class which is taught by a true expert.
Well done! Worth every penny. Shined shoes too.
Student Work