FAST CLASS: The Outdoor Photography Experience
Chris Burkard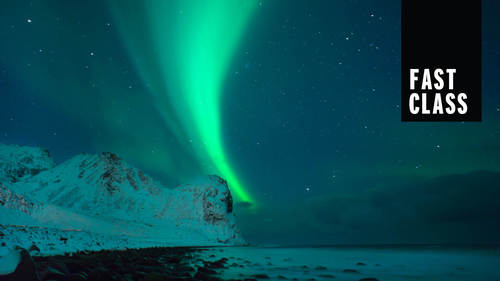 FAST CLASS: The Outdoor Photography Experience
Chris Burkard
Class Description
FAST CLASS:
Try a Fast Class – now available to all CreativeLive subscribers! Fast Classes are shortened "highlight" versions of our most popular classes that let you consume 10+ hours in about 60 minutes. We've edited straight to the most popular moments, actionable techniques, and profound insights into bite-sized chunks– so you can easily find and focus on what matters most to you. (And of course, you can always go back to the full class for a deep dive into your favorite parts.)
Full-length class: The Outdoor Photography Experience with Chris Burkard
SUBSCRIBE TO CREATIVELIVE and cue up this class and other FAST CLASS classes anytime.
Shooting outdoor photography is a powerful way to commune with nature and experience the fullness of life. Learn how to train your eye on incredible shots and convey the energy of the outdoors in The Outdoor Photography Experience with Chris Burkard.
Chris's beloved images of life on the world's coasts are alive with action and emotion. In this class, he'll share the tools and techniques he uses to capture the photographs he sells to magazines, brands, collectors, and publishers.
You'll learn about his shooting style and the gear he brings on his global adventures. He'll also talk about the business of photography and share tips on marketing and selling your work.
If you want insights on how to create rich, dramatic images that let you enjoy more time outdoors, don't miss your chance to learn from Chris Burkard in The Outdoor Photography Experience.
Ratings and Reviews
Student Work