Become an Indispensable Creative Collaborator
Shane Snow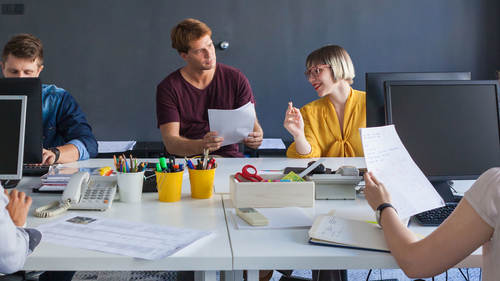 Become an Indispensable Creative Collaborator
Shane Snow
Class Description
Putting together a winning team is always a challenge, but the process is even tougher when you throw creativity and innovation into the mix. Collaboration can be the enemy of creativity, preventing the kind of risk-taking needed for truly transformative ideas to emerge.
World-renowned speaker, author and entrepreneur Shane Snow tackles this dilemma by addressing the uncomfortable truths of creative collaboration, showing how we can flip them to our advantage to become in-demand and indispensable, no matter our craft or how much creative room we have to grow.
Shane will explore the human behavior and team dynamics that can help you make any team more creative. He'll teach you the art and science of lateral thinking—problem solving that takes an indirect and creative approach—so you can push your collaborations to the next level. And he'll help you build the counter-intuitive skills that will make you more essential and in-demand as a creative partner.
In this class, you'll learn how to:
Understand the frustrating paradox of breakthrough creativity.
Promote creative friction in order to spark and harness ultra-productive creative conflict.
Brainstorm productively and successfully.
Trick your enemies into helping you make your work and ideas better.
Develop curiosity in others so your big ideas get considered by those with the power and purse strings.
Discover ways to innovate and create in a team environment
Develop intellectual humility so you can become more open-minded and make creative breakthroughs with others.
Class Materials
Adobe Stock Get Started Download
Ratings and Reviews
What a great course, there is a lot of good and practical information here. What I appreciate the most about it is the methodology that's presented to help you develop your ideas. In my particular case, I have no trouble coming up with initial questions or concepts that I'd like to work on, but I'd often get stuck at a certain point. Also, I didn't know how to draw the line between where my input and unique perspective was valuable and where it was a good idea to get input from others, I enjoyed how this method allows you to pick at other people's brains while showing you how to simultaneously maintaining control over the steering wheel. Definitely recommend it!
aliens-leotard-0a-icloud-com
That was fantastic! So engaging, chock full of excellent, actionable ideas, and woven throughout with interesting stories and anecdotes.
I like facts and stories woven together!
Student Work