Your Network Is Your Net Worth
Porter Gale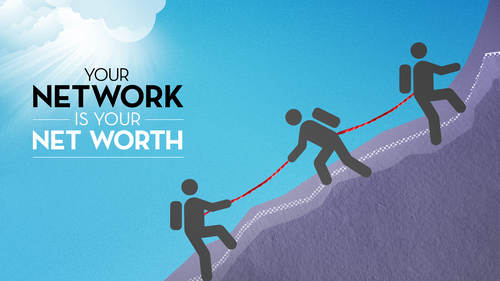 Your Network Is Your Net Worth
Porter Gale
Class Description
Networking is essential to the success of any business no matter how big or small — but how do you know you're making the right connections? Join Porter Gale, author of Your Network is Your Net Worth, for a two-day workshop covering everything you need to know to effectively and efficiently expand your network.
Porter will help you identify the barriers in your way, and teach you how to overcome them by harnessing your unique purpose and passion. You'll learn the essential tools and technologies needed to create compelling, targeted networking strategies.
This class will supply you with job search tools, content strategies, and speaking tips that will help you go after what you want and expand your network with confidence. When all is said and done, you'll be able to refocus your energies, refine what you're passionate about, and connect with the right people to propel you towards your goals.
Class Materials
13 Steps to Transformational Networking
Your Network Is Your Net Worth Presentation Slides
The Real Secret to Networking
Ratings and Reviews
A very good approach to networking. Porter Gale teaches very well and the range of experts she brings to the class is simply incredible.
Student Work