Working with Models
Matthew Jordan Smith, Yoanna House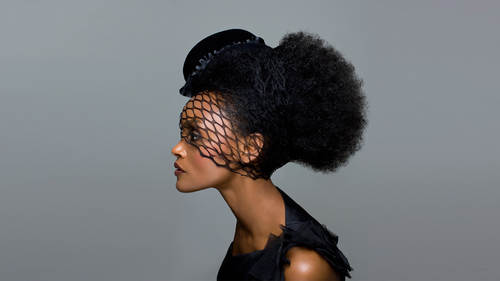 Working with Models
Matthew Jordan Smith, Yoanna House
Class Description
Want to learn how to find models, how to build your portfolio, and about the business of fashion photography? Fashion photographer Matthew Jordan Smith returns to the creativeLIVE studios for a 3-day workshop teaching photographers how to work with models! Matthew and fashion model Yoanna House from America's Next Top Model will take you through the model-photographer relationship from both sides, showing what sort of direction is helpful and what is confusing, how to cast for a photoshoot, and what you should look for in a model. Matthew will share his insights on how you get the look you need from a model and how to build relationships with models to get the best possible results. Models: want to learn how to be a successful model?
Class Materials
MJS creativeLIVE Keynote Slides.pdf
Ratings and Reviews
This was more of a collaborative course with Matthew Jordan Smith and Yoanna House, and it is brilliant. I just finished watching this for a few hours straight. I own several Creative Live courses and this is definitely in my Top 3. Matthew's teaching style is so kind but to the point and informative. That's the kind of photographer I aim to be. He puts forth his knowledge here in a way that totally encouraged everyone involved. I loved Yoanna as well. She was very direct but friendly as well. I loved watching her direct the budding models and her experience showed quite well. This part is for John, the guy who commented on June 2017. I completely disagree with you that there were too many questions and that other people were talking much more than Matthew, and that that was a negative. Matthew's whole point was not just to get straight to shooting but to talk a bit about interacting with people in general. This wasn't just about technical stuff; this was about forming that connection between photographer and model/subject. This was as much psychology as it was about actual shooting, and I absolutely loved that. So I 100% strongly disagree with you as this is one of Creative Live's BEST courses that I've seen thus far. Thanks a ton, Matthew and Yoanna, and thanks so much again, Creative Live (I'm a huge fan of you guys!).
So amazing !! Bought this and Lara jade Fashion Workshop and the 2 compliment each other really well. If you're interested in fashion photography these 2 courses are so inspiring. I Love the Matthews passion for the creative process, its inspiring and informative.
Student Work