Why Grit, Persistence, and Hard Work Matters
Daymond John, Chase Jarvis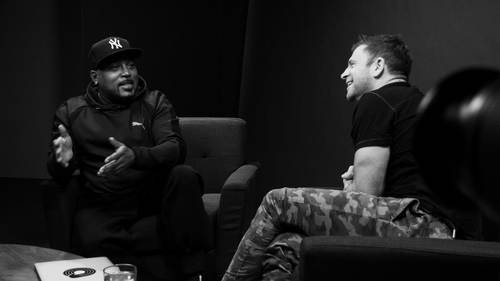 Why Grit, Persistence, and Hard Work Matters
Daymond John, Chase Jarvis
Lessons
Class Description
There's a common misconception that artists have a monopoly on creativity… But the very act of making waves - no matter the career - is a creative one. The Chase Jarvis LIVE Show is an exploration of creativity, self-discovery, entrepreneurship, hard-earned lessons, and so much more. Chase sits down with the world's top creators, entrepreneurs, and thought leaders and unpacks actionable, valuable insights to help you live your dreams in career, hobby, and life.
ABOUT THIS EPISODE:
This is Daymond's second time bringing his buttery soft hands and understated wisdom on the show and somehow we had even more fun than last time. Between jokes and anecdotes, Daymond drops some serious wisdom on how to keep your goals, habits, and pursuit of your dream life simple and effective.
While writing Rise and Grind, Daymond found some killer recurring themes for living your most productive and best life. Most of them you've heard on the show before- meditation, the importance of sleep, exercise- but he drops some new shared habits and techniques on prioritization and goal setting.
Entrepreneurship is simple. It's just figuring out each roadblock, each problem, one at a time and not getting comfortable with it.
If you can't answer why you want the success that you claim to, you probably won't have the fortitude to keep going when the going gets tough. There's power in defining exactly why you want the things you do and revisiting your goals regularly to make sure you still want them.your work.
ABOUT DAYMOND:
Daymond John is the CEO and founder of the iconic lifestyle brand, FUBU, which he started by selling handmade hats on the street and went on to have more than $6 billion in sales. You've seen him as the "snake in the grass" star on ABC's Shark Tank, which is currently in its tenth season of filming. He released his first NY Times best selling book, Power of Broke, in 2016, and is just about to drop his second, Rise and Grind.
Ratings and Reviews
Student Work