Black & White Post-Processing
Steve Sweatpants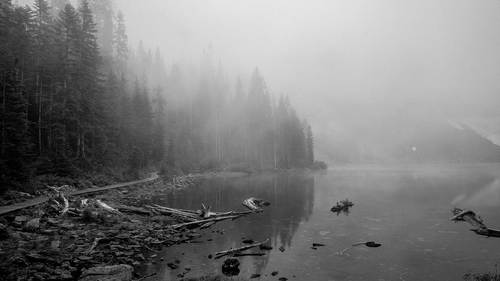 Black & White Post-Processing
Steve Sweatpants
Lesson Info
6. Black & White Post-Processing
Lesson Info
Black & White Post-Processing
So, I was going to edit one of my ... One of these photos, actually. These look really crazy. So there's one of my homies that are from around the way. I have too many friends, by the way. I don't know if all of us are friends, but people hit me up. So Chad is one of my good friends who I work with. He does like some BMX stuff. I wish I was a BMX rider. I thought I was Dave Mirra back in the day and I definitely wasn't. So being able to document Chad in his element and doing his thing has always been really cool to me. He lives up the block from me and he hit me up saying there was a burned down car that was right down the block. If you know anything about video games, like Street Fighter 2, used to have those cars you'd beat up, it kinda looks like this. So he was like, you need to come over here and shoot it and we walked over and we got some photos. I want to basically find something that frames that pretty well. I kinda like that one. I named one of my presets Obsessed with Penguin...
s because, like, the black and white. (laughs with crowd) With this edit, I usually, on my black and white edits, I like them to be a little bit deeper and more contrast-y so I'll show you the cheat sheet really quick. I usually like to have the exposure like around 25 and then drop my highlights. I feel like dropping the highlights you see the texture a little bit more in the photos. That's something you also need to play with because sometimes you need a little bit more or a little bit less. Also, a big thing with me, is having the Blacks down to like around 50. I might have to bump this up a little bit, actually to make it. Yeah, that looks a little bit better. My computer is really slow sometimes. Also, clarity is a love hate relationship. Sometimes it's good to have a decent amount of clarity in your photos because it gives a, going back to the texture thing, but sometimes I've noticed a lot more lately the higher the clarity, when you transfer it over to your phone, it's super grainy. So, I've been starting to drop it a little bit more. Maybe drop this like around 15. Tone curve. I like to keep these points a little bit more down. To be honest I'm not the most technical person. I just know, like, this looks tight. (laughs) Any time that I put this thing over here and down there, it looks really good. Sometimes I bring it up a little bit to soften it. Not to give it a fade because no more fades in 2018. I do like to make it a little bit softer and give it that bump. Which, it's also really important about black and white photography, is understanding your colors. The yellows are more because it's fall and the leaves are changing and all that good stuff. Sometimes it's a little bit too dark for me. I will brighten them up a little bit. Then you can fix it all right there. Maybe even a little bit of green. Actually, I like it darker. Sweet. Sharpness, I like to keep the radius on two. Sometimes I bump it up to 80 to keep it nice and crispy. Extra crispy. Yeah, that's it, pretty much. I'm a really simple kind of edit kind of guy. I rate all of my photos two because nothing is perfect and I copy and paste and apply it to the next one. I try to keep my black and white process very simple and also I don't really edit my photos the next day. I like to, like, marinate the photos. Unless I'm working with a client and you have to turn them over ASAP I will definitely knock it out. I like to take times on the photos because I don't really like to rush the process. I really like it to be intimate, you know, and remember that day and remember what happened that day. Remember, like, what it felt like. I wanted to show you guys some Chicago photos, actually. That'd be pretty tight. Where is it? Where are you? Where are you? I like to shoot in puddles sometimes. So I will definitely make this a black and white photo as well, too. Something about this color right here is super distracting for me. So, what I would do is put a little copy and paste and then you hit the bong. Done. You gonna flip him like this, and look at that. Now look at that! It's all done. This is not as dark as I want it to be so I wanna try to drop the black a little bit. There you go. So, since it's just a little bit more grayer I want that true dark. A true black and white. I hate when the black and whites look kinda gray and ashy. That's not the good thing. Having that strong black and white just gives it that extra contrast. I always kinda refer to Alfred Hitchcock and all those kinda black and white joints that he did and they just had such a vibe to it that it's timeless. I'm in that same kind of head space when I'm editing black and white stuff. So, that's another 2, and maybe one more. I wanted this one to be little bit more down. When it comes to framing, like I was talking about before, I really try to line things up very simply. This one is a little bit off, though. I'm mad at myself. I wish the building would have more on the left but it was early and I was shooting too fast. Typically, I wouldn't even use this photo because it's just a little bit off from what I wanted it to be. But still, let's see what it looks like in black and white and see what it could've been. Oh, that's tight. See? Everything is better in black and white. I told you. These chairs are crazy. This black and white I probably really wouldn't use as much, actually. It's not that bad. Anytime when the seats are a little bit more gray I would try to just balance it out to make them look a little bit darker. So it gives it this vibe. This is more Chad. If you ever go to New York and you need somebody to ride a BMX bike, Chad is always down. (laughs with crowd) Hit him up anytime. He's honestly always down to shoot. This one is very tight, too. I just love when you can do the black and white joint. What it can do for the car is really cool. I was just wondering, since you're mostly self-taught, what kinda resources did you use to improve? Was it just feedback or what did you do to learn how to get better with composition and stuff like that? Definitely a lot of feedback. The Instagram community, like five or six years ago- maybe even longer than that, honestly. It was very receptive to people that wanted to learn and wanted to try new things out. Between a combination of just looking at a lot of different photos and a lot of different references. One of these websites I used to like to go to all the time was called the RedList. It's basically this website where it has a lot of different old school photographers. It's like an encyclopedia mode that you can go through. I would go to that in reference to a lot of old photos. My big thing is, I don't wanna come off as a poser so I really wanna have some kind of insight of photographers from the past that have been doing it and then also try to combine with what's going on right now. Like, I really started to look up about, I forgot. I can't remember his name off the top of my head but this photographer that documented a lot of Muhammad Ali's photos. One of my other photographers that I really started to do a lot of homework on was Ricky Powell. Ricky Powell is incredible to me. He's not like, this super technical kinda guy but he just documents life and documents everything that was going around. I felt like that was very similar to what I was doing. I just tried to do some research and just try to be really open to the fact that I didn't know anything. A lot of it is trial and error. There was a lot of dark days of thinking that I sucked and then I had to sleep on my own couch for like 18 months. I had to think about if this is actually worth it. Being open about all of it was definitely the easiest way to learn. Hey. So, quick question for you. You're self taught but since you do have such a strong love affair with black and white have you ever kinda looked into film photography and if so, do you have any favorite black and white films you'd try and emulate with your look? I used to shoot so much film but then when I was shooting film, I was really poor, dude. It was so expensive and I didn't have the insight to buy a scanner at the time. That was really stupid but when I very first started shooting, I shot with a Nikon D2100 and after I basically lost that camera. We'll get into that story another day. I shot with an Iphone and a Canon Rebel XSN. I got the Canon Rebel XSN off of Amazon for like 15 bucks and I bought a forty millimeter pancake lens for like a buck fifty and yeah, so I shot with that camera like every single day. My favorite film that I used was Kodak Tri-X 400. The Ilford 3200, the high-grain. The high-grain black and white was actually like really my favorite. It was a little bit more difficult to use, but when you get these moments where you can get a little pocket of light and you can get somebody under it, it just gives it such a noir vibe that I just love it. But it is super grainy. Very, very, grainy so it doesn't translate all the time. I never tried to print a photo of that. I don't know how that was gonna turn out but I do appreciate the texture of it. Damn, there was another one too, actually. I think it was Kodak's Tri-X 400 but yeah. I do love film photography and I wanna get back into it. I bought a Contax T2, but my battery died, so I was like, I can't even use it right now but I will definitely order a new one.
Ratings and Reviews
very inspiring and I love the attitude of Steve, very positive and uplifting.
I love Steve's attitude. He is inspirational as well as honest. I took his street photography class too and enjoyed learning about his process.
I enjoyed this course. For me, this was more of an inspirational course versus a technical course. Not that there's anything wrong with that. I enjoy taking both kinds. I took Steve's other course about street photography, and enjoyed the tips as well. Steve's photography is gorgeous, and you feel as if you're part of the scene in each one. His photos draw you in, which is one major reason I enrolled. I also appreciated that he discussed how photographers (especially in the street genre) can look for ways to get their work published.
Student Work