Use Your Photography Skills to Master Videography
Jessica Dimmock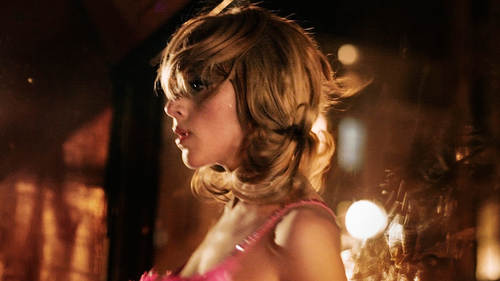 Use Your Photography Skills to Master Videography
Jessica Dimmock
Class Description

Just because you're a photographer doesn't mean you can't shoot compelling video. If you have a digital SLR, you have the equipment. If you're a photographer who loves to tell captivating visual stories, you have the passion and the necessary skills. It doesn't matter whether you want to create powerful short films about global issues or take videos of your friends on vacation: all it takes to start being a successful videographer is strong photography skills.

Join VII Agency photojournalist Jessica Dimmock for this class, and you'll learn:


How to storyboard to create a strong narrative

How to properly capture sound and voiceover while on a shoot

How to shoot for an editor and to think with the edit in mind
Jessica has traveled the world in the pursuit of powerful stories. Her work has been published in publications like the New Yorker and Time, and has been exhibited in galleries around the globe. Her skill with a camera allowed her to pivot into videography, where she created music videos, short projects and feature films. Becoming a filmmaker as well as a photographer opened up a new form of media for her stories - and doubled her day rate. Draw in new clientele and start expressing your creativity in new ways!
Ratings and Reviews
I have been waiting for a course like this. Purchasing it was a no-brainer. Taught by an accomplished professional in the field, with a strong track record of high level work, Jessica Dimmock, I feel, is exactly the type of instructor Creative Live should be giving air time to. I have watched other Videography classes on Creative Live, and this was the first one that I felt was worth purchasing due to how much info was being shared, in a very methodical, easy to follow (but not dumb downed) fashion.
This class has left me feeling very encouraged and inspired about getting into videography. Jessica has made some great work, in her short career with video, and was able to share what she learned through those experiences. She started out as a photographer and has now incorporated video into her skill set and it seems to have expanded the diversity her opportunities and has enriched what she produces and shares with the world. I look forward to doing the same thing in my own way. Thanks CL for another wonderful class.
Simultaneously broad and deep, the information Jessica covers and the way she delivers it really give you the feeling you can jump into video right away. Professionalism in every area, from prep steps to workflow in the field to clean organization and processing, inspires confidence in the value of her methods. She clearly learned most of this in the field over years of work, which means the rest of us now have a huge leg up on our first projects. Thank you so much!
Student Work