Unfu*k YourSELF
Gary John Bishop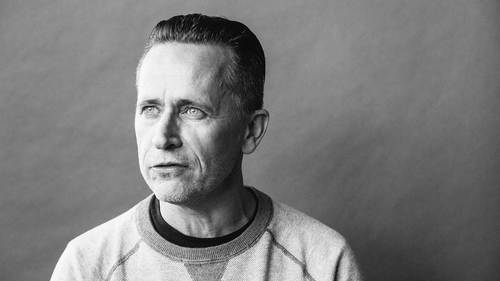 Unfu*k YourSELF
Gary John Bishop
Class Description
Ask yourself, "Where am I frustrated?", "Where am I not free to be who I want to be?", "Where have I tried and tried – but it's still not working?"  
Inspired by Gary's book Unfu*k Yourself: Get Out of Your Head and Into Your Life, this class will help you uncover the deeper issues that are plaguing your life and be a call to action to finally start making real change. The first of Gary John Bishop's CreativeLive's classes, Stop Making Excuses, was a wake up call and Unfu*k Yourself is your call to action.

We all fill our life with frustrations and hardships and just go through life dealing the best we can.
This course is going to show you a way to start getting rid of the heavy load you are carrying around and set you free to finally live the life you are after, one glorious step at a time. There will be a process that Gary John Bishop will take you through to first identify the REAL problem, choose one area in your life needs changing most desperately, and how to take that hard change head on.
This course is going to be a hard to look at the hard truth of what is messing with your life. It's not easy and it's not pretty. You are also going to make a lot of excuses not to do it. Gary John Bishop will show you how to unfu*k yourself.
Class Materials
Workbook - Unfu*kYourself
Ratings and Reviews
LOVE THIS CLASS. This is the best class I have even followed. So inspiring. A few words to describe the class transparent, sincere, fun, inspiring, and motivational. I felt like I was in the studio with everybody else. Best class ever. Thank you all of you.
I found the course helpful in identifying my own areas of concern. Accepting that I must take a stand, for the life I want, is very significant and meaningful. As an artist, I realize I want to be considered "great" and without living/acting like a great artist I will never realize the goal, or experience the journey which is as important and satisfying as some sort of finalized goal. I recall hearing the expression, "what you pretend to be you become" years ago. Not until today it the meaning "click" with me as a enjoyable "ah ha" moment.
Gary has a wonderful ability to give you a step-by-step approach to improving your life significantly. I've listened to many thought leaders and I found his assignments and grounding in amazing philosophers to be entertaining, achievable and inspiring.
Student Work