Toontrack presents: Studio Pass
Ulrich Wild, Brendon Small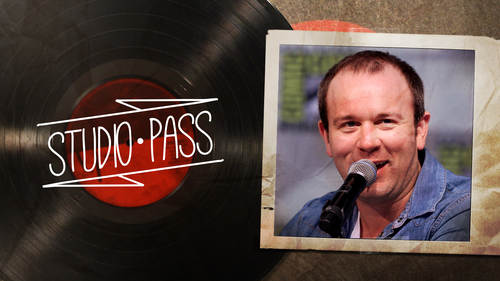 Toontrack presents: Studio Pass
Ulrich Wild, Brendon Small
Class Description
Adult Swim's Metalocalypse is a cheeky parody of metal culture — featuring the shenanigans of a cartoon band called Dethklok. In Toontrack Presents: Studio Pass, you'll get a closer look at the creative process behind this mesmerizing metal powerhouse-turned-TV-series.
Brendon Small is the creator and primary musician driving Dethklok's music, including its four full-length albums. In this installment of Studio Pass, Brendon and producer Ulrich Wild (Pantera, White Zombie, Slipknot, Deftones) will show how they compose, engineer, and mix the music of Metalocalypse – explaining the recording techniques used for Dethklok's drums, bass, guitars, vocals and effects.
The music behind the hilarious spectacle that is Metalocalypse is no joke. Join Brendon and Ulrich for Studio Pass and learn about the unique creative process behind the music of Dethklok.
Ratings and Reviews
I love Brendon. He has always treated fans super well. There's so much wisdom to be gained from listening to him about workflow and music in general. Great class!
Being someone new and looking into recording songs, I found this class very informative and in a way essential, the idea of recording seemed over whelming and I had no idea where to start, being a fan of Brendon small and Ulrich Wilds work on Dethklok and Galaktikon I found it very enjoyable and must for any fans of Brendon small looking into how he goes about making a record
Student Work