Creating a Portfolio
Stephen Vanasco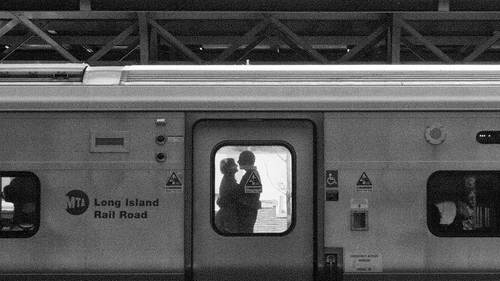 Creating a Portfolio
Stephen Vanasco
Lesson Info
5. Creating a Portfolio
Lesson Info
Creating a Portfolio
Another topic I wanted to get into is this I do a lot of street shooting. Even if I'm not shooting and I'm out, and I'm meeting people and having discussions with what I do or a living. "Oh you're a photographer. How can I see your work?" Personally, I hate having to pull out my phone and go to my Instagram or swipe... or swipe on phones like that. So what I've been doing is picking up a little 4X6 portfolio book. Now, this size book, can fit in most people's bags. You can even carry it on you, and the conversations that I've had with people in public meeting is so much more impactful, which goes back to what I mentioned in the beginning of this class is the idea that when you're talking to someone about your photography, and what you do, you want to be impactful. I'm sorry, but pulling up a phone and, "Hold on let me log in, let me find this." Even the other day, I was having a dinner with a buddy of mine. He wanted to show me a photograph. He was telling me and he was trying to dig t...
hrough the thousands of thousands of photos on his phone and he couldn't find it. "I'll get to you later." Now it's happened to me, I think it's happened to everyone here who's had a phone. Unless you're completely, meticulously organized with all your thousands of photographs, you're digging. This, to me, is way more better. You give it to someone, they hold it in their hands. They flip it open, and the way absorb your photograph, is so much more better than the small square on a phone and you're trying to scroll through your Instagram, or you're trying to do something. This is way better. So even what I'll do now is just pass along with you guys... I mean, I know you guys are doing some printing, but you guys can pass it around and just kinda skim through it. And the fun part too when you start doing these little portfolio books of sorts is you start to kinda have this idea of how do photos relate to each other as you're flipping a page, almost as if you're making your own book. Which leads to bigger portfolios if you're gonna go meet with a client for a potential job. You want to get hired for something, you want to demonstrate it to a gallery, what your work is capable of. It's way more stronger to have that, than it is to come in with a tablet, I believe. It just, again it comes down to I think as people, as humans our sense of connection is more or less in a physical... It's stronger in a physical presence than it is through anything digital. Zeros and ones coming together for you to swipe with your fingers, it's easy to pass. Versus, if someone sees a photograph that they're looking at in a portfolio book, they'll stop. So even, for example, if I was to try and demonstrate a photo that I made, that I liked, and I wanted to show it here. I probably would have to hold up my phone, and have the camera guy zoom in. But this is, you know... This is a little bit more stronger to demonstrate to people than take this and swipe. That's what I've experienced. When you look at the paper, and they see it used, they'll see the textures come to life, they'll see how they add to the photograph. And they make it a stronger thing. Because there was something I learned recently, and I think it's so true for a lot of people making photographs. There is a saying that I heard that, "We all, stare..." (chuckles) What is it? "We look at our photographs as long as we did making them." Meaning that the time it took to make the photograph, that's probably the amount of time you look on it, on your screen or at home, on the back of your digital camera. "Okay, yeah, I got it." But a lot of us don't really resonate or sit and soak in our pictures of what we're doing. We're just kind of passing them into the machine of the digital age, and not taking that time to really look at your scope of work, look at your composition, look at everything that you're doing. For the most part, it's just kinda like "Okay onto the next." And I feel like that's what the digital tools have pushed a lot of photographers into this realm, this sense of urgency to keep moving forward, and to keep shooting, and to keep collecting images. Versus the print form you know you're gonna stare at it the time you're processing it. You'll maybe stare at it at the time you post it. But with now you add in a layer of print. You're watching it come to life, come out of the machine. You're holding it in your hand, and you're looking at it. You know, you're piecing it together in a portfolio. You're looking at it more, or you're framing it in a picture to hang on your wall, you keep... You continue to look at the work. And that's how you push yourself and I think to become a stronger photographer is when you start, in the physical form, looking at your work for a longer period than, "Okay, it's posted. I'm done with that image now. I'll forget it. I'll store it onto my hard drive. And, you know, revisit it when I feel the need to." So, portfolios are super strong. I definitely highly suggest especially the 4x6 book. Go... Most local places have them. You can find them online. Pick one up, and start printing out 4x6's, if you can. Put it together. Carry it with you when you go make photographs. Whether it's street, whether it's anything else that you do. When someone asks, "I want to see your work." Handing that to them, watch their reaction to your work versus how you may have shown them before. I think you'll have way more... You will be surprised with the results.
Class Materials
Free eBook from Moab by Legion Paper
Ratings and Reviews
Great intro into printing and understanding paper choices. Loved it.
I also watch many Creative Live courses and found this one to be quite helpful particularly for those artists who may not have a tremendous amount of printing experience. Stephen's style of presentation is very clear and low key and many of the principles/processes which he discussed are integral to producing professional results.
Awesome. That was so on time. Thanks
Student Work